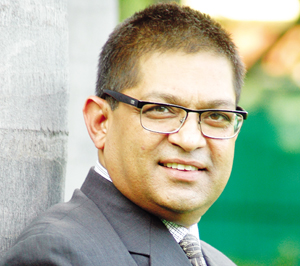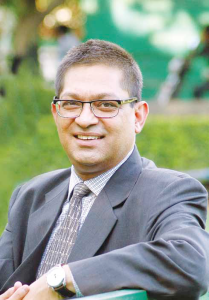 With a maturing private healthcare sector, hospital chains have become the primary consumers of healthcare IT solutions,says Pankaj Vaish, CEO, HealthFore Technologies earlier known as Religare Technologies. In conversation with Sharmila Das, ENN
What are your views on the current market scenario of Indian health IT?
Health IT can help overcome several challenges that are facing the healthcare sector today like accessibility, portability, affordability, awareness but one of the biggest advantages it offers is enabling patient-centered coordinated care. The use of systems like ERP/ HIS/ EMR can significantly improve the operational and clinical efficiencies of hospitals.
The past few years, have witnesssd an emerging trend of healthcare organisations enhancing their budget allocations on IT investments beyond traditional limits of one percent of their budgets. IT sector in India is gradually moving to public hospital setups utilising external funding (eg World Bank, IFC, PPP models, etc) to enable this. One is also seeing the Ministry of Health & Family Welfare at the centre working with organisations like FICCI to roll out country-wide standards for EMR and EHR.
Privatisation of health insurance will be another driver to increase adoption of health IT in India.

---
Without integrated IT systems in place, treatments become more expensive and time consuming, while quality of healthcare services suffer too
---
How will privatisation of medical insurance trigger more IT adoption? Kindly explain.
Health insurance in India is at a dismally low level. Eighty percent of thepatients pay the cost for treatment out of their pocket expenses, and only three percent are covered through private health insurers.
As medical insurance coverage expands,the payer organisations start to play an important role in the system, which is absent right now. Once people have health coverage they can deal with any kind of medical issue without directly having to worrying about the payment for treatment. The payer organisation on the other hand, will have to ensure that claims being paid out are for the right treatment and at the right price. Hospitals will be forced to look for IT systems to ensure correct clinicalprocedures and patient records, fees and billing details and timely claims settlement. Furthermore, with payer mandated capitated payments, hospitals will be driven to look at innovative methods to increase productivity of their assets and operations, where again the role IT comes in as a business enabler.
IT has the capability to implement systems to enable validation of a clinicians advice or prescription againstidentified medical problems. An integrated IT application that covers clinical and clinical support systems can help deliver care that is safe, efficient, cost effective and timely.
Why do you think the healthcare industry is a complex one?
Healthcare is not a traditional system that has a hierarchical structure. It is a complex adaptive system. It has a complexity which is next to the telecom industry, probably even more so because of the enormity of the medical field, continuous changes in treatments, medicines & procedures, and unique requirements around datasecurity, privacy & trust. Healthcare has multiple independent stakeholders, each acting with their own selfinterest. So, there is no single entity that is ultimately in-charge.
IT has the challenge to ensure that various sub-systems within a healthcare setup talk to each other and remove the layer of additional burden or the adverse benefits that have been driven by various stakeholders. The current system is driven by perverse incentives where the approach, is to maximise patient visits and tests ordered. In the US where healthcare is the most advanced, it is estimatedthat all this leads to 30 percent wasteful spending to the tune of USD 765 billion of USD 2.5 trillion total healthcare spend per year.
Solutions at a glance
Magnum Infinity HIS is a web-based Hospital Information System for managing theworkflow processes across the multi-site healthcare enterprise.
Magnum Infinity PACS is a cloud-enabled, enterprise class PACS, offering acomprehensive solution for digital imaging.
Mediphone service, launched in partnership with Airtel, provides 24X7 medicaladvices to Airtel mobile subscribers, giving them the ability to consult a doctor ondemand, over the phone from anywhere, at any time.
Medi-Consult platform, we offer corporates and health providers, extension of thedoctor on call service to their users and patients.
The infrastructure business lines offer customers managed IT services fromnetworking to complete data centre management.
What kind of solutions do you provide to the healthcare sector in India?
HealthFore Technologies has three broad business lines the Products business, the mHealth business and the Supporting Managed Infrastructure business. Magnum Infinity HIS is a webbased Hospital Information System for managing the workflow processes across the multi-site healthcare enterprise. It is an integrated platform that has an administration subsystem for patient scheduling, admit, discharge and transfer (ADT), billing subsystem for invoicing and claims management, clinical subsystem for clinical charting, computerised physician order entry (CPOE) and result management, clinical support subsystem for lab, radiology, pharmacy and OT operations, and a comprehensive back office subsystem for inventory & procurement management and financial accounting. Magnum Infinity PACS is a cloud-enabled, enterprise class PACS, offering a comprehensive solution for digital imaging.
The mHealth business provides health and wellness solutions, to providers, corporates, health aggregators and consumers, using innovative combination of IT and telecommunications, with traditional medical care. These solutions are offered over telephony and Internet channels maximising their availability and affordability.Our Mediphone service, launched in partnership with Airtel, provides 24X7 medical advices to Airtel mobile subscribers.
With the Medi-Consult platform, we offer corporates and health providers, extension of the doctor on call service to their users and patients. With Medi-Consult, our partner in the insurance space is able to provide unique and round the clock medical offerings to its policy holders. The Chronic Disease Management (CDM) solutions are working for health providers to help their patients better manage chronic and lifestyle ailments.

Follow and connect with us on Facebook, Twitter, LinkedIn, Elets video