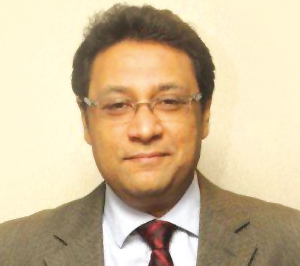 Arindam Mukherjee, Manager, Regional Sales, BFSI, Cisco India & SAARC talks to Kartik Sharma, ENN about Ciscos offerings for health insurance sector
How does Cisco see the significance of Information technology in health insurance sector, and what is Ciscos
strategy in future?
The health insurance industry has evolved over the years as consumers have become more educated and savvy about their insurance choices.Insurance companies are addressing the need for greater customer centricity holistically by investingin tools for better insight, optimised processes, and enhanced customer reach by direct/indirect channels.
To survive and grow in the market,insurance carriers need greater agility. They can achieve this by unifying data, applications, and human expertise to efficiently deliver personalised service at the right time, to the right customer, across sales, underwriting, and claims. At the same time, to remain competitive, its imperative for todays insurer to not only attract and retain talented next generation employees to drive future innovation and growth, but to also enable a more flexible agent network.
Insurance firms increasingly face the dilemma of giving employees more freedom to work the way they want" while at the same time reducing IT complexity. For example, brokers and their agents increasingly are bringing personally owned consumer devices like smartphones and tablets into the office and out in the field, which is proving to be a cost effective and attractive way to keep them engaged and productive while serving customers. However, many insurers struggle with securely placing these personal devices on the network.
Ultimately, whether in the field, the contact center, regional office, or carrier headquarters, workers require their workspace to move with them. Whether enabling work to be done on a bring your own device (BYOD), enabling the sharing of workstations in the office, or empowering subject matter experts to service insurance customers wherever they may be physically located, employees  want this kind of flexibility.

---
Ciscos strategy has been focused on developing a portfolio of solutions that empowers insurance companies as well as their agent/broker networks to engage with customers in the way the customers choose, by using customer knowledge to delivery personalised service, simplify operations and support, and safeguard privacy and security.
---
Tell us about Ciscos offerings for health insurance industry. Cisco offers the following solutions that are specifically tailored to meet the needs of the insurance industry:
The Cisco Unified Workspace offers an integrated and strategic approach to the enterprise workspace that is designed to help insurance industry employees access all of the people and resources they need to do their jobs effectively from wherever they are, on whatever device they choose, and with an enhanced quality of experience. With all three Cisco Smart Solutions (BYOD, VXI, and Remote Expert), insurance organisations can make employees more agile, efficient and productive.
The Cisco BYOD for Insurance Smart Solution simplifies insurer operations with end-to-end and network lifecycle management, delivers an uncompromising work-your-way user experience,and enables organizations to secure devices with unified policy and essential controls necessary to support beyond the traditional office environment. With this solution, insurance organizations can have a uniified policy for devices to securely access their data; applications, and systems across the entire insurance network and ensure an uncompromised experience for employees and agents with leading collaboration tools and mission-critical wireless reliability. It also considerablysimplifies operations for IT so they can focus on innovation, instead of intervention.
Cisco Remote Expert Smart Solution lets consumers locate and connect with financial experts anywhere in the insurance firm, over whichever channelthe customer prefers. It allows insurersto create a virtual pool of experts and specialists, whether co-located in specific call centers or dispersed throughout the enterprise. And, it integrates with the firms customer informationsystems, providing the subject matterexperts with a complete view of the customerlationship and activity.
Cisco Assurance Management Solution (AMS) can deliver service providers and large enterprises near realtime centralised monitoring and root cause analysis. Cisco AMS provides the key building blocks for flexible deployment of end-to-end assurance management for complex multivendor networks. It extends the existing Cisco Info Center solution to provide network fault monitoring, trouble isolation, and real-time service-level management.

Follow and connect with us on Facebook, Twitter, LinkedIn, Elets video