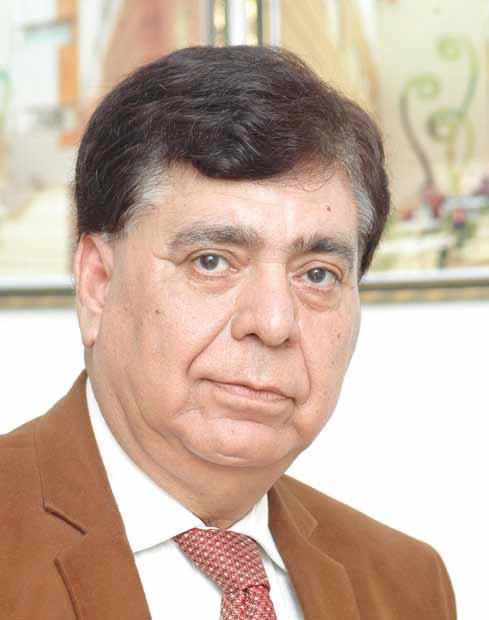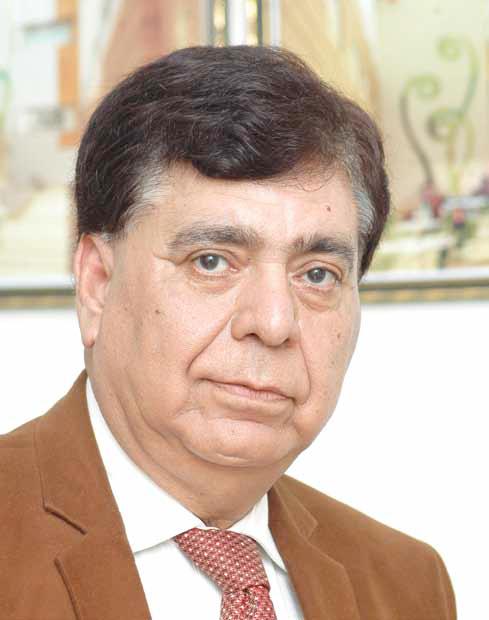 Havells group initiated a hospital in Faridabad, purely as a social commitment but simultaneously it was expected to be self sustaining. Dr D K Baluja, President, QRG Central hospital shares his insights with Shally Makin on future plans of the group
Provide an Excellent Healthcare System to the people at an affordable cost
Tell us about the vision behind creating the hospital in Faridabad.

In terms of life, Delhi populace is bursting to the seams and the influx continues to be a ceaseless ongoing process that never comes to a halt. During the past five years, NCR has witnessed a spurt of super specialty hospitals. The people are assured of everything under one roof. Urban cities have seen mushrooming of nursing home level private practitioners both recognized and unrecognized. They are catering to the needs of people who live in far off areas .Recently with the development of Haryana, the state has witnessed a lot of economic development there. The government infrastructure never matched private
infrastructure and so there was a need in Faridabad to have a hospital which could cater to a population around 50 – 100 Kms adjoining Delhi. This hospital comes under the aegis of Havells group, chaired by Shri Qimat Rai Gupta. As a commitment to the society, the group has forayed into the healthcare domain and gradually into education. The model has to be self sustaining so we started a 150 bedded hospital called QRG Central Hospital.
We realized the need for another hospital in Faridabad and consequently we acquired one group of hospital at a distance of 2-3 km which will be scaled to 400 beds. This hospital is going to be one of the most advanced hospitals replete with all super specialties, tertiary care services will be offered.
The message of the Chairman is very clear Provide an Excellent Healthcare System to the people at an affordable cost. By September 2013 unit 2 will also be functional. Money has never been a constraint with this group and therefore this is not an extravagant commercial venture.
Healthcare is the only business on earth which is paid with thanks
When it comes to technology, how far do you think that the hospital is trying to accommodate the global technology?
When it comes to adopting trends in technological procurement we are buying the best in the market. Each technology has got different spheres of vendors. We have different vendor management system. We have a panel of consultants who are experts in their domain. I have 35 years of experience in core health care management. We are focusing on identifying the technology
and know the needs of the end users. QRG Central hospital & research centre is a 140 – bed multi specialty state-of-the-art infrastructure at the most accessible locality of Faridabad. It brings in the latest technology with most competent and highly skilled healthcare professionals with its services at an affordable cost. Keeping the needs of the people in focus, the entire process flow of the hospital is made personalized and transparent. A world class IT system ensures that the patient records are available online at the click of a computer button. All the patient records are digitally stored so that the bill generation and discharge reports are available in shortest span of time for smooth admission and discharge.
What are you doing towards creating an affordable healthcare?
Health care is the only business on earth which is paid with thanks. This is an industry with a human impact. You can make your organization, very well cost effective and the parent organisation is having a motto of providing service and not just commercial earning out of institution. The promoters have entered in the health care and purely have a social model obligation; this is the advantage of being self sufficient with funds.
What are the challenges that you have faced as a vendor in the healthcare industry?
In NCR challenges are different, the needs of the people are same everywhere but the affordability levels are different. But they just need to be customized in a manner to satisfy client and customer. In India so far the exposure of health care is not towards 6-7 percent, self affordability is extremely difficult with the financial systems. We are sensitive to people, concentrate with total ethical business, target patient care services and just let it flow.
Technology that matters

Complete cardiac care will be given to the patients with high end equipment like 4D- ECHO, TMT, Holter, stress echo, vascular lab etc backed by high end sophisticated equipment like Philips FD- 20 cath lab (which is 1st in Faridabad and 3rd in India). The Gastroenterology department has added latest Fujinon 4400 series Gastroscope, Duodenoscope, Colonoscope with video imaging and ERCP facility. The Nephrology department has been started with five dialysis machines (Fresenius) with one high end CRRT dialysis machine. The facilities of flexible ureteroscope in Urology Department have already been introduced.

Our hospital is equipped with FD 20 Cath lab, advanced CTVS, 06 ultra modern operation theater complex, 5 dialysis machines, 64 slice CT Scanner, Colour Doppler, Ultrasound and Digital X- Ray machine, 24 hour pharmacy, 4 Cardiac and critical care ambulances. Our hospital has 29 bedded ICU and CCU equipped with most ultra modern life saving equipment and a 9 bedded NICU for critical sick neonates along with 6 bedded SICU/HDU backup for post operative patients care. State of the art lab and blood bank facilities are already making an impact in the city as three aphresis machines (Blood separator machines) are taking care of dengue patients who need mega platelets and other blood components.

Follow and connect with us on Facebook, Twitter, LinkedIn, Elets video