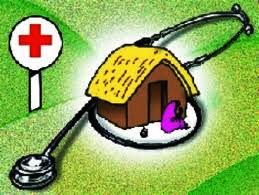 An overarching National Health Mission, covering both rural and urban areas, is underway to extend medical facilities to the last mile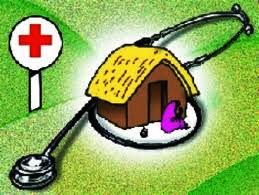 New Delhi: India is finalising an overarching National Health Mission, covering both rural and urban areas, President Pranab Mukherjee said while addressing the Parliament on the opening day of the Budget session here on Thursday.
My Government has notified the National Pharmaceutical Pricing Policy-2012 to ensure availability of essential medicines at affordable prices even while providing sufficient opportunity for innovation and competition to support the growth of the industry. Six new National Institutes of Pharmaceutical Education & Research at Hyderabad, Gandhinagar, Hajipur, Kolkata, Guwahati and Raebareli have started functioning, he said in the speech.
In January 2013, we completed two years without detection of even a single case of wild polio-virus. This is the longest polio-free period in the country ever since eradication efforts were launched. In health infrastructure, over 43,500 new construction and up-gradation works of health facilities were taken up in the period 2005-06 to 2012-13 and nearly 70,000 additional beds have been added in Government health institutions. During the same period, around 1.45 lakh medicare staff has been added in various States under the National Rural Health Mission, he said.
To overcome the shortage of nursing staff, Government has sanctioned over 200 nursing schools in remote and under-served districts in the last two years. To increase the availability of doctors and specialists, several reforms were initiated, resulting in a record increase of 46 per cent MBBS seats and 70 per cent Post Graduate seats in the last five years. An overarching National Health Mission, covering both rural and urban areas, is being finalized, the President said.
Noting that over 1.1 crore women benefited from the Janani Suraksha Yojana during 2011-12, the President said under the Janani Sishu Suraksha Karyakram, pregnant women are entitled to absolutely free care in public health institutions.
To further improve child health, my Government has launched the Rashtriya Bal Swasthya Karyakram for screening of children below 18 years for 30 different types of diseases, disorders, deficiencies and disabilities. This national initiative will eventually cover around 270 million children across the country, he said.
Due to efforts of the Government, there have been significant reductions in maternal mortality rate, infant mortality rate and total fertility rate in recent years. Life expectancy at birth has increased from 61.9 years in the period 1996-2000 to 66.1 years in the period 2006-2010, he said.

Follow and connect with us on Facebook, Twitter, LinkedIn, Elets video