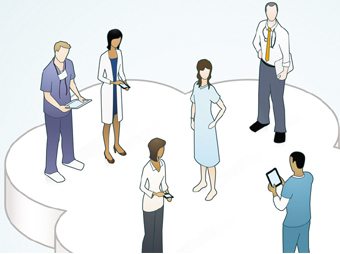 Despite the many challenges that persist in the Indian healthcare IT sector, the mood of market players is upbeat for the year 2013. Cloud Computing is going to be the major focus. Hospital Information Systems(HIS), Picture Archiving and Communication Systems (PACS) and web-based technologies are picking up in a big way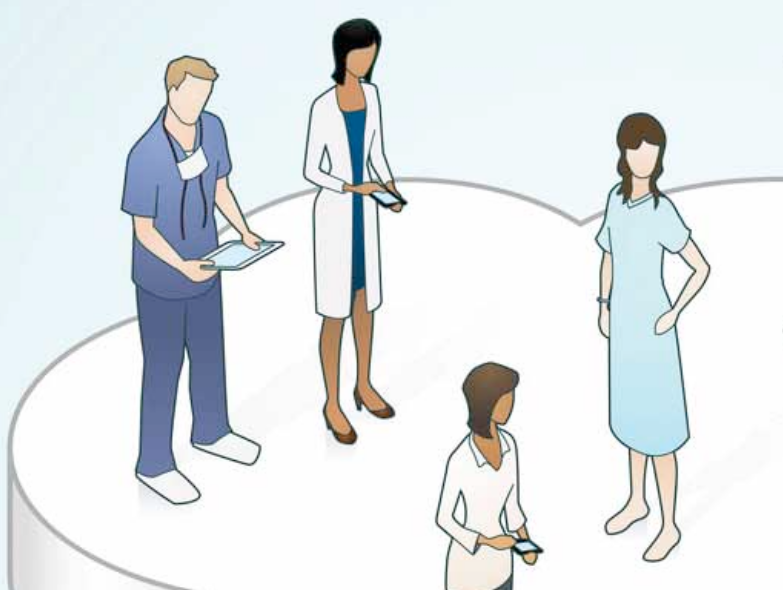 The verdict is out. The year gone by carried a mix bag of achievemnts and unique challenges for the Indian healthcare IT sector. Nevertheless, the challenges are not going to deter players from achieving their targets this year. As the new year unfolds, its time for the market players to assess their growth trajectories, lessons learnt, and move on.
ICT is definitely going to play a huge role in the Indian healthcare sector, with Cloud Copmuting and web-enabled HIS expected to grab the limelight. According to a study by Zinnov Management Consulting, titled Cloud Computing: An Enabler of IT in Indian Healthcare Sec- tor, The total addressable opportunity for Cloud solutions in the Indian health- care industry is estimated to touch USD 600 million by 2020. With this, Cloud can potentially address close to 40 percent of the total annual healthcare IT spending in India. Going by the findings of this study done in 2010, The healthcare spending is expected to reach USD 164 billion by 2019-20, from USD 54 billion in 2010. Also, the estimated annual IT spending within existing hospitals in India is expect- ed to go up to USD 1.5 billion by 2020, as against USD 191 million in 2010.
As per a report titled Medical Technology Industry in India: Riding the Growth Curve, released by Deolitte, An effective and innovative use of medical technology, supported by ICT, has the potential of increasing access, significantly reducing the burden of disease and the load on healthcare delivery services through early diagnosis, better clinical outcomes, less invasive procedures and shorter recovery times. The persistant question remains how?
Challenges of 2012
Dr Sanjay Bedi, President, Indian Association for Medical Informatics points at the factors that posed as major challenges in realising this dream. IT literacy among healthcare professionals, especially among key decision makers, continues to be lower than expected. We need to gear up on this aspect, says Dr Bedi. Agrees Dr Annie Stanley Thakore, Hospital Administrator, CARE Hospitals, Surat: The healthcare sectors fragmented constituencies and complex transactions present a major barrier, making the application of ICT enabled Information Management Systems extremely difficult to the end user which can only be overcome by adequate and proper training, Another area of concern is the lack of IT infrastructure at grassroots level. Take for instance data cards. They work well in metro cities, but the moment you take them to tier-II and tier-III cities, their speed drastically comes down, says Dr Bedi. Moreover, since most hospitals and medical colleges are in the process of automation, they need to maintain paper work as back-up. This escalates the cost and effort of maintainig medical records.
Slow decision-making; low penetration of IT; mismatch between the expectations of people, medical organisations and institutes and their paying capacity; lack of standardisation or regulation; and low IT budget are other salient features of the Indian healthcare sector that continue to act as roadblocks in the implementation of ICT.
Vision 2013
Despite these challenges, market players are hopeful of better growth and development in 2013. The picture isnt that grim though. The role of medical informatics is increasing in both record keeping and data mining. In fact, the year 2012 witnessed an increasing role of data mining. Haryana is a case in point, where all medical records in Government hospitals and medical colleges have gone online. Other states are also adopting the system now, informs Dr Bedi.
As the health insurance sector grows, it is going to further push for the need for electronic records by hospitals. Most healthcare organisations are now aspiring to have an overarching IT vision which is aligned with clinical care requirements, business strategies and longer term goals as well, beyond achieving operational efficiencies, says Dr Mahipal Sachdev, Chairman & Managing Director, Centre for Sight Eye Hospitals.
The answer lies in innovation. According to the Deolitte report, Medical technology innovation can be the tool to make modern healthcare accessible, available and affordable to all. Innovation need not only be restricted to products, but also to business models. For innovation to make an impact, collaboration between the stakeholders in the medical technology ecosystem is a key success factor. The industry must move from company-centric innovation, towards co-creation. All stakeholders " Government, industry, academia, healthcare and insurance providers – need to co-ordinate, strategise and move in step for their actions to resonate and bring about lasting change.
We spoke to key players in the market " including representatives of hospitals and health IT companies to share their outlook for this year.


Follow and connect with us on Facebook, Twitter, LinkedIn, Elets video