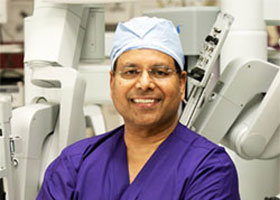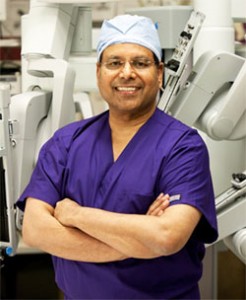 Todays successes would not be possible without the foundation of yesterdays developments. From a very long time, doctors have been performing open heart surgery which requires the heart to be exposed in order to perform the procedure. In these cases, the sternum (breast bone) is cut in half vertically so the chest can be opened, making the heart visible. The pericardium is open and pulled away from the heart, giving the surgeon direct access.

After the operation, one needs to spend 7 to 10 days in the hospital with overnight stay in ICU. Two to three tubes will be in your chest to drain fluid from around your heart. They are usually removed 1 to 3 days after surgery. It may take 4-6 weeks for recovey. There is significant blood loss and pain.
Then further to the developments, laparoscopic/ endoscopic surgery was introduced which is also called minimally invasive surgery. It is a modern surgical technique in which operations are performed through small incisions (usually 0.5"1.5 cm) as opposed to the larger incisions needed in open surgery.
In modern day Robotic Surgery has come up as a revolution where in doctors perform surgery in a manner that has never been experienced before through a system called Da Vinci which enables surgeons to be a more precise, advancing their technique and enhancing their capabilities in performing complex minimally invasive surgery.
This surgery is typically performed through small incisions. Complex surgical procedures that would normally require large incisions can now be done through fingertip sized incisions. The surgeon sits at a console a few feet from the patient; the system translates the surgeons hand movements into corresponding micro-movements of instruments inside the patients body. The Da Vinci System also provides better visualisation, dexterity, precision and control than open surgery, while enabling the surgeon to perform procedures through tiny, 1-2 cm incisions.
This superior system provides unparalleled vision inside the patients body with natural depth perception and magnification for more accurate tissue identification like, revolutionary 3D, high definition vision with up to 10x magnification, bright, crisp, high-resolution image, and immersive view of the surgical field. Hence, improved visualisation allows surgeons to handle and dissect delicate tissue with added precision " even in confined spaces like the chest.
In a nutshell, the robot serves as an instrument for the surgeon. The Da Vinci System replicates the surgeons movements in real time. It cannot be programmed, nor can it make decisions on its own to move in any way or perform type of surgical manoeuvre without the surgeons control.
Robotic Surgery is different from Laparoscopic/Endoscopic procedures because Robotic Surgery utilises the most advanced technology allowing surgeons to perform complex surgical procedures that may not be feasible through Laparoscopic/Endoscopic procedures. //

Follow and connect with us on Facebook, Twitter, LinkedIn, Elets video