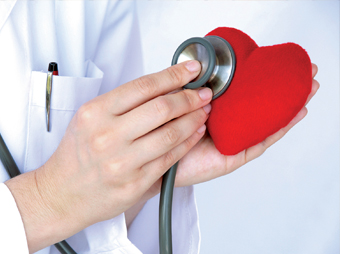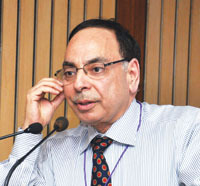 Dr Upendra Kaul
utive Director – Academics & Research (Cardiology), Department of Invasive
Cardiology, Cardiology, Fortis Escorts Heart Institute

World Health Organisation (WHO) estimates that 60 percent of the worlds cardiac patients are Indians. India has the highest number of patients with diabetes. India is the diabetes capital of the world. Deaths due to cardiovascular diseases are decreasing globally. India has the largest number of people dying due to coronary artery disease in the world. Forty percent of heart disease sufferers are below 40 years of age. Pace of by-pass surgery is not picking up with that of Angioplasty. In many patients, coronary anatomy alone does not adequately reflect the functional severity of a coronary stenosis. Therefore, for decades, cardiologists have searched for additional methods to assess physiological stenosis severity and its impact on myocardial perfusion more reliably. The angiographic severity of a coronary stenosis correlates poorly with ischemia severity. Performing PCI based on the anatomic appearance of a lesion may not be the most effective ischemia management. In the study, 101 patients (111 lesions) were identified between 50 percent-90 percent Occlusion, if PCI would have been considered for all the lesions, then 111 stents would have been used. By doing FFR, only 30 lesions were found ischemic out of 111 Lesions. It means 81 lesions were not considered for PCI. FFR is better and less expensive.
Interventional physicians are among the most highly trained operators in the field of non-invasive surgery; robotic intervention utilises the physicians existing techniques while incorporating an additional level of control through the use of robotic technology. This combination introduces the exactitude of robotic precision to interventional procedures and is expected to produce better clinical outcomes in the drug eluting stent era. Further, a high level of x-ray exposure to medical professionals is of fundamental concern. Remote controlled technology significantly reduces x-ray exposure to operators. The advantages of using the interventional cardiology approach include the avoidance of the scars and pain, and long post-operative recovery.

Follow and connect with us on Facebook, Twitter, LinkedIn, Elets video