The cardiology space has witnessed significant positive change in terms of new technology introduction says Kaustav Banerjee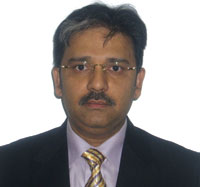 Kaustav Banerjee
Country Manager, St. Jude Medical

How have you seen the advancement in the field of Cardiology in the recent years?
The field of cardiology has grown significantly in India over the past few decades and continues to do so at a fast pace. This growth is mainly due to the increasing awareness of the importance of this field at every societal level. The gradual increase in the reimbursement schemes from various state governments is helping to reduce the affordability related access barrier for many patients. This, along with the positive changes being made in the regulatory environment can only help improve quality of healthcare and patient outcomes.
Also, over the past few decades, the cardiology space has witnessed significant positive change in terms of new technology introduction. Technology is consistently advancing " this is something that is true both in India and throughout the world. At St. Jude Medical, we are doing our part, and in the past year have introduced important tools that will help cardiologists improve care, including launching the latest generation of Optical Coherence Tomography (OCT) to aid physicians in visualising inside vessels.
Please give a brief about your company. What are its offering in the field of Cardiology?
St. Jude Medical products first became available in India in 1994, with heart valves offered to physicians through various distributors. The companys first office in India was established in 2000 to assist with the distribution of the companys products. Some specific products for cardiologists are the Amplazter Cardiac Plug, Angio-Seal, PressureWireâ" Certus and PressureWireâ" Aeris Wireless FFR Measurement Systems and C7-XRâ" Optical Coherence Tomography (OCT) Intravascular Imaging System with the C7 Dragonflyâ" Imaging Catheter.
What are the current technology and market trends in the cardiology equipments?
Cardiovascular disease presents an expensive and burdensome global challenge, impacting millions of people. It is the number one cause of death globally, and the World Health Organisation (WHO) estimates that in 2008 more than 2.3 million people died from the disease in India. While cardiovascular disease presents a challenge, medical management and medical devices in many instances are viable treatment options for patients.  As more people are diagnosed with the disease and healthcare costs escalate, it has become increasingly important to find treatment options that can improve patient care in a cost effective manner.
An example of a technology that helps physician to better understand the severity and nature of a patients cardiovascular disease is Fractional Flow Reserve (FFR) measurement technology. It helps in the diagnosis and treatment by indicating the severity of blood flow blockages in the coronary arteries. A landmark study called FAME demonstrated that instances of major adverse cardiovascular events (MACE), including death, myocardial infarction or repeat revascularisation, were reduced by 28 percent for patients whose treatment was guided by FFR rather than by standard angiography alone.
What are the challenges in the adoption of new technologies in Cardiology?
At present, a vast majority of patients with various heart ailments remain undiagnosed and untreated. The barriers to treatment in India are the affordability of care, lack of awareness and geographic barriers.
The affordability related access barrier is gradually changing with government taking active initiative in improving the reimbursement for the underprivileged and also with the growing awareness on private health insurances. //
(In Conversation with Dhirendra Pratap Singh)

Follow and connect with us on Facebook, Twitter, LinkedIn, Elets video