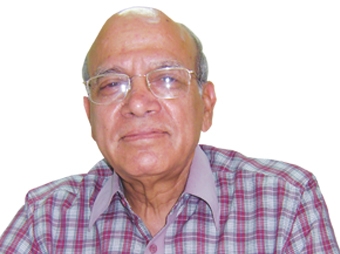 Aiming for more Equitable Distribution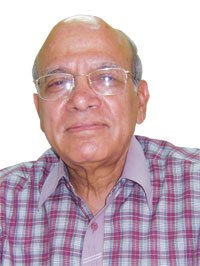 Health Survey and Development Committee (Sir Joseph Bhore), 1946, paved the way for developing the healthcare delivery system in India.  In its short term and long term recommendations, it prescribed 2 and 5 hospital beds per 1000 population by 1951 and 1972, respectively. In stark contrast, India is still groping with 1 bed per 1000 population. This is further diluted to less than 0.5:1000 population in the rural, tribal, hilly, desert and coastal regions. Poor financial allocations to medical education and health sector, is further compounding the problem. The country needs 100,000 doctors per annum while we produce not more than 35000.  To meet this shortage, medical education should enlarge infrastructure for training of dental, nursing and paramedical students as well.
Medical, Dental, Nursing and Paramedical education and training institutions and hospitals should be evenly distributed in the rural and other neglected areas.  The Union Minister for Health and Family Welfare has recently commented that the medical education institutions are concentrated in only a few states of the country and that Govt. of India shall rectify it. While rectifying this mal distribution, GoI and the State Governments need to bridge the urban-rural divide, and establish good number of these institutions in under developed- rural parts of the country. This is not going to be easy. Why? Because unless the GoI and state governments have political will and commitment to all round rural development programmes, including infrastructure communication, income generation, nutrition, education, women and child development, maternal and child health, water and sanitation; we shall not be able to promote and sustain the medical education and health training activities in the under developed States or rural areas. The under development of the rural and similar areas is the main reason for gross under utilisation of vast-public health care delivery system in the country.  The more equitable distribution of medical and other education institutes in rural areas will not only bridge the acute shortage of doctors, dentists, nurses and paramedics but will also make the rural HCDS more vibrant.  It is going to be a win-win for one and all.
Public private partnership, quality and accreditation, user charges, RandD, increasing availability of essential drugs, vaccines and contraceptives, HMIS, equipment management, training and capacity building of the various health functionaries are the other simple mantras.
Quality in medical education
The increase in the number of medical and other colleges will only partly address the complex problems of health sector.  Many do not know that barring a small percentage of private medical, dental and nursing colleges, a large majority of them in private sector have little clinical teaching material, in terms of patients and other support services in the attached hospitals. How can a medical student learn without observing and working on adequate number of patients under the guidance of good quality teachers (becoming a rare commodity). One small example: the author of this article and his fellow medical students were required to perform 20 deliveries independently during the fourth year of the MBBS course with detailed documentation and subsequent presentations. Similarly, all medical students were required to go through similar hands-on-skill development in other disciplines.
A qualified doctor should also exhibit good leadership and managerial skills and qualities. Because its the doctor only, who is the leader, whether its a primary health centre, CMO/DHMO, district hospital, medical college, the Directorate of Health Services or the MCI/ DCI. But these doctors, more often than not, make repeated mistakes as they have not received any administrative/managerial training during the medical education. MCI and the   government recruiting agencies need to consider to inbuilt these inputs.
Medical and health institutions, in general, have little or no research or RandD activities.  Research and RandD activities in health sector will also promote medical students and PGs to have an analytical and research oriented approach and thinking.  Unfortunately, adequate budgets are not allocated to conduct and promote research activities and publications.
As of March 2010, delays in recruitments resulted in high   vacancies even in available posts at health centres " over 34 percent for male health workers are not in position, while  38 percent of radiographer posts, 16 percent of laboratory technician posts, and 10 percent of doctor posts are vacant. Further, only 17 percent of all allopathic doctors and 6 percent of allopathic doctors in rural areas are women i.e. less than one female doctor per 10,000 population. Now we can understand the reason for high MMR and IMR.//


Follow and connect with us on Facebook, Twitter, LinkedIn, Elets video