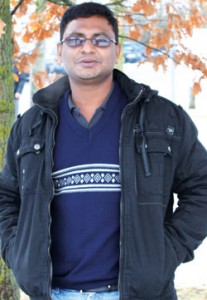 S Jaisankar, Service Manager CT/MRI- Customer Support, Trivitron Healthcare, says, innovations in MRI technology have focused principally on improved image quality and enhanced speed
The MRI market, which is approximately worth ` 550 crore, is large, dynamic and is predicted to be on growth path over the coming years. Growth in this highly sophisticated industry is driven by innovation, with emphasis on improved image quality and reduced acquisition ttimes. In a trend that is predicted to continue into the future, growth has also been supported by the increasing range of potential applications for this technology.
With its ability to image both anatomically and functionally, MRI is now used in surgical planning and navigation as well as in diffusion and perfusion imaging. Significantly, MRI is also now routinely combined with other technologies to further improve image quality. With recent advances in the scope of MRI, the technology can now be used for imaging cartilages as an alternative to arthroscopy, and is able to measure myocardial contractility and cardiac volumes with impressive accuracy. As the technology improves, the potential for MRI to investigate new tissue types with greater accuracy will continue to get better.
Hitachis Echelon 1.5T provides outstanding imaging performance and is the basis for high performance far into the future. A wide range of multi-channel receiver coils provide unmatched value as a data acquisition platform. Hitachi Medical Systems has its eye on patient comfort, with two developments that take into consideration space, orientation, and image clarity.
Trivitrons Hitachis Echelon XL clinical and vascular imaging suites provide sequences, tools and features such as RADAR radial acquisition and Fluoro triggered bolus MRA. Tools include MIP, MPR, vascular volume rendering, dynamic analysis and ADC, and isotropic DWI analysis. ORIGIN MR operating software incorporates a graphical user interface, and the layout intuitively guides the operator from patient registration through image archiving. An integrated image quality calculator informs the technologist of impact that the parameter changes will have upon the image. Intelligent parameter guidance displays options to begin scanning. Echelons magnet delivers high homogeneity, and the standard per patient higher order active shim enables optimised general image quality and uniform RF fat saturation.
Image quality remains the major factor in equipment selection. Indeed, increase in MRI sales has been propelled by the improved image quality made possible by higher field strength magnets. Increased field strength also extends the application range, improves signal- to-noise ratio, and reduces examination times. The search for faster examination times has also been the impetus for the development of new sequences, improved coil design and significant hardware advances.
Despite the considerable successes achieved to date and the potential for future growth, a principal barrier in the adoption of MRI technology remains: concerns over capital costs and limited working life. However, installation of the MRI imaging systems in health care facilities has been shown to deliver increased return on investment for health care providers. The rapid patient turnaround offered by modern MRI scanners, and the accuracy of medical diagnosis now possible, has been shown to deliver high cost effectiveness in the long run.//

Follow and connect with us on Facebook, Twitter, LinkedIn, Elets video