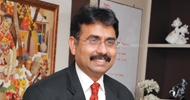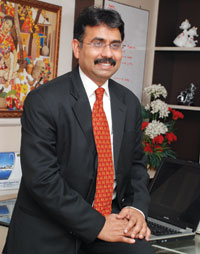 Sanjay Jain, Managing Director, Akhil Systems, says, Health information, which is currently being stored in our hospitals, should be used for creating better awareness about health related issues in the country
Expectations from the Government
Currently Healthcare IT does not figure on central governments strategic map for Indian healthcare. This needs to change. The industrys expectations from the government include the following:
Formulation of data and system standards for a cohesive, nationally-led IT architecture that enables healthcare information to flow seamlessly
Provide essential infrastructure and security
Coordination of resources
Sensitising the health workforce
Funding or Tax rebates to enable adoption across all quarters
According to a new report from Springboard Research, healthcare IT spending in India is expected to grow from USD 274.2 million in 2009 to USD 609.5 in 2013. This represents a Compounded Annual Growth Rate (CAGR) of 22 percent from 2009-2013. Indian healthcare is experiencing a transformation, with the advent of newer, better IT systems and applications.
Adoption of IT has become one of the top priorities for Indian healthcare companies. But most big healthcare organisations allocate only two to three percent of their annual budget to IT expenditure. The cost of an HIS installation can vary from ` 1 lakh to ` 1 crore, or even more. There are several factors, such as size of the organisation, number of locations and users, and number of HIS modules implemented, on which the price of such solutions depends.
As new technologies keep entering the fray, it has now become possible for hospitals to pay a very affordable subscription fee per month or even on a per usage basis.
Now we are proceeding towards a system with isolated health networks which are becoming silos of precious public health information. This information can easily be utilised for the benefit of the populace and healthy functioning of the healthcare system. The state should act as binding factor in the current fragmented situation by coming up with some market friendly guidelines and regulations.
The last decade has witnessed a tremendous increase in adoption of newer technologies by the healthcare sector in various countries, including India. In countries like USA, where IT adoption in healthcare accounted for only 12 percent by 2009, there has now been an exponential increase. This adoption rate of healthcare IT in USA is expected to reach up to 95 percent by 2015.
Hospital Management Information System (HMIS) help in improving healthcare delivery by providing medical personnel with better data access, faster data retri, higher quality data and more versatility in data display. There is improvement from the point of view of efficiency and also from the cost angle. The cost gets reduced, as there is avoidance of duplications, delays, missing records and confusions.
The bottom line is that the HMIS can be a good managerial tool to provide total, cost-effective access to complete and more accurate patient care data for improved performance and enhanced functions.//
Follow and connect with us on