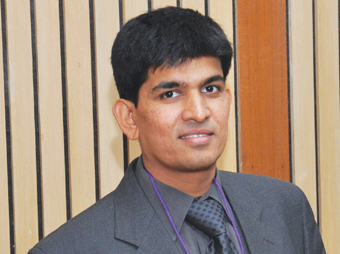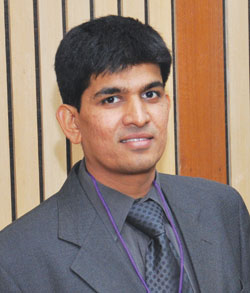 The year ahead will herald an increased adoption of the cloud within our customers. The real question is: How many of us as service providers are ready for this paradigm shift? says Aditya Mani, Director (Technology) at Acuis, in conversation with Shally Makin
Give us an overview about Acuis.
The word acuis is coined from two parts where acu is derived from the word acuity which means sharpness of vision and i.s. is short for Information Systems. While the name of the brand is acuis, the company is called Acuity Information Systems Private Limited. We founded the firm in 2004, almost eight years ago with a vision of a converging health ecosystem. Though this was conceived in the past when the cloud did not in its current form, we had envisioned a multi-tenant, single instance application talking to multiple stakeholders via multiple devices.
We can integrate our blood bank software with other HIS products both by connecting to common web services or by exchanging standard messages like HL7
Today, we are able to leverage the power of the cloud and will soon roll out cloud-based services to many of the stakeholders of the Indian healthcare ecosystem. Our focus areas include software products for blood banks and hospitals. For the blood bank industry, we have integrated enterprise solutions that range from hospital-based blood banks (a department in a hospital) to comprehensive solutions for a national or state-wide transfusion service. For the hospital industry, we have solutions from clinical practice management to Management Decision Support Systems (MDSS). Our design principles revolve around ease-of-use and weve often been termed as the best kept secret in the health IT industry since we choose to style our approach and operations in a boutique nature. I believe this is our strength today.
Why did acuis decide to focus on the blood bank industry?
After looking at the hospitals and laboratory services in India, we felt that the blood bank industry was a niche that lacked a focussed effort. We decided to work with various leading lights in the blood bank industry and this has helped us evolve and became a thought leader in the blood bank software segment.
Can you tell us something about the achievements of acuis?
Instead of focussing on computerisation of all processes as our objective, we  decided to align with the customers objectives and in turn computerise their processes. This slight tweak in our approach has helped us achieve increased adherence in our journey of digitisation together. This has also helped us understand that every customer has a different pain point that needs to be addressed. It has also made us realise that though the processes in general are similar in function, workflows differ radically based on usage patterns and workload.
To be more specific, one of our clients, AIIMS (All India Institute of Medical Sciences) wanted us to identify all blood donors using biometric identification (fingerprint capture) since they had to deal with professional donors who often donate blood before they are next eligible. Many trust-based blood banks who are licensed to conduct blood camps or blood drives have a different approach. They want that the concept of loyalty be built not just with the blood donors but also with organisers of camps. Since these organisers are often corporates, they want interactive features like email notifications and web-based logins etc. We have been working with the Rotary Blood Bank in New Delhi in helping them streamline their workflows for camp management and we have helped design loyalty management tools to manage data of the camp organizers as well. In the Pushpanjali Crosslay Hospital, we have integrated our blood bank software, acuVena, with a third party HIS. We can integrate our blood bank software with other HIS products both by connecting to common web services or by exchanging standard messages like HL7. When we talk about big enterprise customers like the Max Healthcare group, we have managed to connect the blood banks in the various locations in the country over a single instance of the web application.
How is acuis different from other health IT companies?
While we bring forth years of domain expertise within our teams of consultants and technologists, we are well aware that our knowledge in these domains is finite and our customers know more than us in their respective domains. Every suggestion or modification from their side is always viewed as a learning opportunity that helps us evolve at every step. Not only do we adopt these changes, we share them across our product builds updated within our customer-base which often triggers the next level of thought process from another customer and we believe this is a perpetual learning engine that we are proud to be a part of.
Tell us about your marketing strategy?
We wish to position ourselves as a leading provider of cloud based solutions for the Indian healthcare industry. There is a fundamental difference in the approach of how traditional enterprise solutions and cloud based services are marketed. Enterprise solutions are sold while cloud services are bought by simple sign-up processes. This summarises the shift in the consumerization of our industry as the cloud becomes a more visible enabler. There will be three clear deliverables that a customer will want to choose how much he or she wants. These are: application rent, application support (remote) and on-site training and support services. Traditional methods of bundling all of the above in a pre-paid model will slowly fade away with time.
How is acuis looking at the year ahead?
We will be soon announcing a few key partnerships later this year. Though most HIS systems have focused on administrative processes, most members of the senior management take their decisions based on what their managers advise them or via excel sheets. We believe this is a great opportunity to introduce a new concept that we like to call MDSS that will be like the administrative equivalent to Clinical Decision Support System (CDSS). Mobile app development is also on our product horizon later this year.
The year ahead will herald an increased adoption of the cloud within our customers. The real question is: How many of us as service providers are ready for this paradigm shift?//


Follow and connect with us on Facebook, Twitter, LinkedIn, Elets video