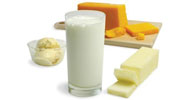 US wants India to lift import ban on dairy products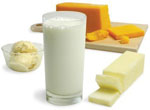 The US has sought to impress upon India to lift the ban on American poultry products, arguing that they do not pose a human health risk as is being asserted by India.
The United States maintains that the presence of paratuberculosis in dairy products does not pose a human health risk, and India should not make elimination of this bacterium a condition for issuing a sanitary export certificate for US dairy products, the US Trade Representatives (USTR) has said in a report.
Since 2003, it said, India has imposed unwarranted SPS (Sanitary and Phytosanitary) requirements on dairy imports, which have essentially precluded US access to Indias dairy market, one of the largest in the world.
For example, India requires the US Government to certify that any US-origin milk destined for India has been treated to ensure the destruction of paratuberculosis, which according to India, is linked to Crohns Disease.
Despite repeated requests from the United States, India has not provided scientific evidence to substantiate this assertion, and has declined to take into account evidence to the contrary submitted by the United States, the report said.
The Indian import certificate for pork requires that importers make an attestation that the imported pork does not contain any residues of pesticides, veterinary drugs, mycotoxins, or other chemicals above the MRLs prescribed in international standards, the report said.
However, these certificates fail to identify specific compounds and their corresponding international limits, the USTR said.
---
Tamil Nadu Chief Minister opposes national panel for health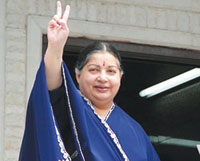 Tamil Nadu Chief Minister J Jayalalithaa on Thursday expressed her vehement objection to the National Commission for Human Resource for Health (NCHRH) Bill, 2011, saying it undermines the powers of the State governments.
The Bill, now referred to the Standing Committee on Health and Family Welfare by the Rajya Sabha, effectively puts the leadership and decision making process with regard to medical, dental and paramedical education in the hands of about 25 persons, all of whom are nominees of the Central Government, she said in a letter to Prime Minister Manmohan Singh.
This undermines the powers of the State Governments, which are left with no role to play in policy issues related to human manpower planning, curriculum and course design as well as approval of new institutions offering courses in medicine and allied disciplines, she said.
---
Healthcare spend to rise to 2.5 percent of GDP
The Planning Commission in their document- Faster, Sustainable and More Inclusive Growth: An Approach to the 12th Five Year Plan, aims at raising the total public health expenditure to 2.5 percent of GDP by the end of the Twelfth Plan.
According to World Health Statistics 2011 published by World Health Organisation (WHO), the total expenditure on health as a percentage of Gross Domestic Product (GDP) in 2008, for India is 4.2 percent as compared to expenditure on health in respect of some select developing countries, e.g. China 4.3 percent, Bangladesh 3.3 percent, Indonesia 2.3 percent, Malaysia 4.3 percent, Pakistan 2.6 percent, Sri Lanka 4.1 percent and Thailand 4.1 percent.
---
National debate needed on universal health coverage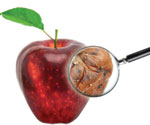 Universal health coverage (UHC) has now been widely adopted by Canada and many other developing countries both as a developmental imperative and the moral obligation of a civilised society. India embraced this vision at its independence. However, insufficient funding of public facilities, combined with faulty planning and inefficient management over the years, has resulted in a dysfunctional health system that has been yielding poor health outcomes. Indias public spending on health " just around 1.2 per cent of GDP " is among the lowest in the world.
As the world grapples with the combined challenges of economic slowdown; the increasing globalisation of the economic system and of diseases; and growing demands for chronic care, the need for universal health coverage (and a strategy for financing it) has never been greater.
Jan Swasthya Abhiyan called for a national public debate on the proposed universal health care system, saying that such an important issue cannot be rushed through and its various strands need to be understood, discussed and commented upon widely by the people.
Definition of a clear, transparent and time-bound road map for strengthening and expanding the public health system while improving its functioning and accountability; this must include allocation of adequate, and enhanced budgets, a JSA statement said.
---

Follow and connect with us on Facebook, Twitter, LinkedIn, Elets video