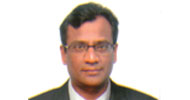 Dr T.S. Selvavinayagam, Joint Director of Health Services, Government of Tamil Nadu, tells us about the Chief Ministers Comprehensive Health Insurance Scheme
In order to bring to fruition the objective of universal healthcare for the people of Tamil Nadu, the Government has issued orders for implementation of new insurance scheme, in the name of Chief Ministers Comprehensive Health Insurance Scheme. United Indian Insurance Company Ltd., was selected to implement the scheme and paid premium at the rate of Rs 497 per family per annum. A sum of ruppes750 crores has been allotted for the scheme during this financial year 2012-2012.

Persons with income ceiling limit below Rs 72,000 per annum are eligible under new scheme.  The sum assured is rupees one lakh per year, per family, along with a provision to pay up to ruppes1.5 lakh per year, per family, for certain specified 77 procedures. Hence up to four lakhs converge being provided to each family in four years. The new scheme will cover 1016 procedures, which include 23 important diagnostic procedures and 113 follow up procedures.
For identifying the beneficiaries under the scheme, 64 KB scosta certified smart card is generated using the existing data base (of previous scheme) and distributed.  Additional new enrolment is done through district Kiosk established in the district collectorate.  We intent to cover around 1.34 crore families under the scheme and as on 23 April, 2012, we have printed 72, 05,550 smart cards, which are now being distributed.
By prescribing minimum required criteria hospitals are being empanelled to serve under the scheme. Eight hundred and one hospitals have been empanelled; the number including 98 Government Institutions, including all Government medical colleges and district headquarter hospitals. All the hospitals must undertake at least one health camp in a month to screen the public under the scheme. The scheme was inaugurated on 11.01.2012 by the state chief minister and as on date (23.04.2012), 35957 persons have benefited. The approved amount for the beneficiaries is rupees 94, 09, 98,306.
1800 425 3993 (a 24 hours toll free number) is available for the benefit of the public. By dialling this number they can get all the details about the scheme. District level monitoring and grievance committee is established under the chairmanship of District collector to ensure smooth functioning of the scheme. The details of the scheme is also available at www.cmchistn.com

Follow and connect with us on Facebook, Twitter, LinkedIn, Elets video