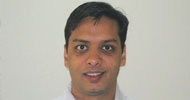 mHealth is a powerful tool for transferring critical information and monitoring essential functions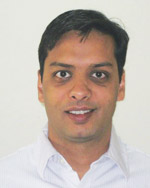 Sanjay Aggarwal, CEO, UNICEL Technologies
UNICEL is an enterprise mobility specialist. It is a leading provider of wireless mobility solutions that help organisations create clear, quantifiable value for customers. Capable of mobile-enabling virtually any application in the enterprise space, the company uses the versatile platform of mobile telephony to offer innovative, customised solutions to organisations across function areas. The companys core strength is in the ability to identify and plug operational gaps in an organisation and allow it to achieve higher levels of performance and profits.
For critical solutions like EHR/EMR, UNICEL can send updated reports over email with an SMS trigger to a virtual number. Consumers can also access hospital information, doctor profile and more through SMS triggers or intelligent toll-free IVR systems with call-patching and call back. On an organisational level, UNICEL also has powerful Inventory Management and Emergency Care solutions over SMS and Voice. The health insurance sector has also greatly benefitted from automated alerts, premium reminders, and insurance details directed to the customers mobile phone with an enquiry SMS trigger.
With the sheer penetration of mobile phones across India, mobility solutions have steadily become a favoured mode of communication between the healthcare enterprise, the provider and the consumer. Previously, SMSes were only being used as a promotional tool, but today it is becoming a powerful tool to transfer critical information and even monitor essential functions in the healthcare sector.
We are providing services to Apollo Group of Hospitals, Fortis Hospitals, Dharmshala Hospitals, TTK Healthcare, Klink Healthcare, Bajaj Allianz, ING Vysya and few others. All our solutions and services are provided on a SaaS model.
Our innovations include, a brand new service – GlobalOne, a UI that makes all enterprise messaging quick, efficient, effortless and economical. We have integrated SMS and Voice to provide a single eco-system that can be customized to the needs of the healthcare provider or insurance provider. We also have a comprehensive reporting module to track every contact and ensure no message goes unattended.
 Changing the Face of HealthcareMax Healthcare is pioneering mHealth through use of MphRxs mobile technology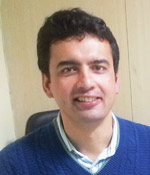 Chetan Uberoy, Country Head-India, MphRx

MphRx offers a cloud-based solution for storing, retrieving and sharing complete health records, including radiological images, among patients, care delivery organisations (CDOs) and insurers worldwide. The primary benefit offered by our technological solution is that it enables healthcare facilities to significantly reduce both capital expenditures and operational costs, at the same time it also leads to improvement in patient care.

MphRx-Connect is a sharing and collaboration platform offered by MphRx. By using this system, physicians can access complete diagnostics of their patients through cloud or any mobile device. Physicians and patients can search, access and share radiological images, cardiology videos, retina images, lab results and more, through MphRx-Connect on their laptops, smartphones and tablets. We support all RIM devices – Blackberry Curve, Bold and Torch range of smartphones. Recently MphRx launched the Blackberry playbook application for MphRx-Connect.

Max Healthcare and SPS Apollo Hospital in Ludhiana are the two clients that make use of MphRxs Connect solutions in India.
Follow and connect with us on