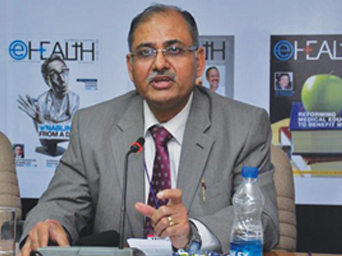 RSBY like model of protecting the poor and unorganised sector is workable and scalable, says Dr Praneet Kumar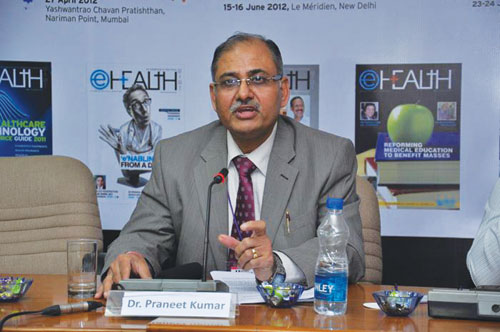 Dr Praneet Kumar, CEO, BLK Super Speciality Hospital

It is widely recognised that ill-health is one of the most serious challenges that households face. Any catastrophic illnesses in a country like India can wipe out decades of savings of below poverty line people. Illness is the most common reason for falling into poverty in India.
A major part of total health spending in the country takes the form of private, out-of-pocket spending, which is clearly regressive in nature. There is a clear need for developing health insurance mechanism, especially for the low-income people who need it the most. RSBY like model of protecting the poor and unorganised sector is workable and scalable.
Ten years back, government hospitals were grappling to retain their productive resources. However, after the government passed the Sixth Pay Commission, healthcare workers from the government sector enjoyed a hefty increase in salary as well as various other privileges which in turn motivates them to stay longer. Most Indian people do not use health insurance to finance their medical expenditure. The financial stress that is engendered due to rising medical expenses is believed to affect the lifestyle of all family members for years.
There has to be risk profiling in health insurance. Besides being more equitable, it is one of the significant drivers of improvement in healthcare, it encourages investment and innovation. It helps improve the quality and efficiency of public healthcare system by continually benchmarking it. In a country like India where public healthcare suffers from poor management, low service quality, weak finances, and lack of responsiveness to patients needs and demands, development of health insurance is likely to bring improvement in public healthcare system.
With an increasing number of corporate hospitals, healthcare related issues, research trials and undue attention by media in India, there is a need to focus on patients rights and protection. In India, multiple agencies like regulatory bodies, scientific review committees, ethics committees, NGOs, etc. work toward patient rights and protection. Theres a need to have a separate group of people who provide advocacy to the patient, or simply, a patient advocacy group, which will work explicitly in these areas to increase transparency and credibility of healthcare system in India. This group will provide special attention to patient care and protection of rights from the planning stage rather than at the troubleshooting stage.
There is much less regulatory focus on the consumers for insurance products and the overall goals f health policy in the form of regulation that curbs risk selection, protects consumers, promotes health insurance companies and health products. Having a universal health insurance to cover all citizens is one of the ideas which can be implemented.

Follow and connect with us on Facebook, Twitter, LinkedIn, Elets video