Baljit Singh Bedi, Advisor, Health Informatics, Centre for Development for Advanced Computing (CDAC), President, Telemedicine Society of India (TSI) in an exclusive interview with eHEALTH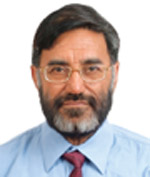 Tell us about the role that the government can play in furthering the growth of telemedicine in the country.
Telemedicine is an idea whose time has come. It can be of great help in our rural population. The government is taking many new initiatives to further the growth of telemedicine in the country. There is plan for connecting all the medical colleges and major hospitals through the National Knowledge Network (NKN). There is also plan to link all district hospitals with leading tertiary medical centres. The same infrastructure can also be used for providing medical consultation to people in different parts of the country. People living in one part of the country will be able to interact with doctors residing in some other part by use of telemedicine.
What are your expectations in the telemedicine sector from the Twelfth Five Year plan?
To improve healthcare services in the remote parts of the country, the Planning Commission plans a massive exercise of adopting telemedicine by use of software applications such as Skype. If I may quote the report on health for the 12th Five-Year plan directly, it says, Computer with Internet connectivity should be ensured in every primary health centre within this Plan period; sub-centres will have extended connectivity through cellphones, depending on their state of readiness and skill set of their functionaries. The availability of Skype and other similar applications for audio-visual interaction makes telemedicine a near-universal possibility and could be used to ameliorate the professional isolation of health personnel posted in remote and rural areas.

Follow and connect with us on Facebook, Twitter, LinkedIn, Elets video