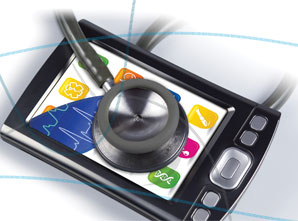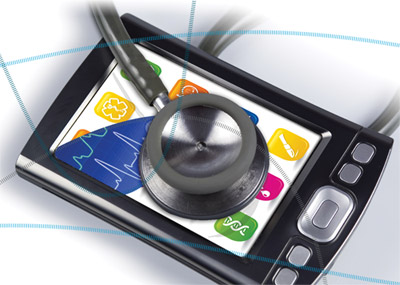 IT is gradually picking up pace to integrate the economy from the forefront, but concerns remain on huge digital divide in the healthcare sector
By Dhirendra Pratap Singh and Shally Makin, Elets News Network (ENN)
The healthcare sector has become one of the most glorified sectors of the Indian economy with launch of world-class facilities with cutting-edge technologies. Even the global meltdown has not deterred growth of this sector, which continues to see unprecedented growth rates. From the consumers there continues to be a very high demand for quality healthcare.
To gain an insight into the present scenario for IT in healthcare, and the future prospects of the industry, eHealth magazine conducted a nationwide health IT survey. The survey is an effort to help the decision-makers from the Government and leaders of national health projects, ICT experts and policy-makers separate the wheat from the chaff. The respondents consider health IT invaluable because it delivers capabilities that cannot be replaced by non-IT tools; and significantly aids in the delivery of care.
The findings are the result of a rigorous five-month-long exercise undertaken by our team. We have interacted with doctors, health IT professionals around the country and received their inputs regarding various parameters of the health sector. Health IT is the fastest growing field in the global healthcare marketplace. The health IT market has a combined annual growth rate of 11 percent, which is likely to continue through 2013. The report projected that the health IT sector will experience a 25 percent increase in market share as it expands from four percent to five percent of the global healthcare marketplace.
Health IT has now revamped the healthcare system by providing strength of character to the healthcare infrastructure. IT is gradually picking up pace to integrate the economy from the forefront.  Medical practices in underserved communities will continue facing challenges if they are unable to adopt IT in healthcare. The respondents are concerned that there is huge digital divide in healthcare sector in India. In response to concerns, some panels have recommended relaxing certain standards and easing implementation timeframes for rural facilities.
The results show that 25 percent organisations average annual spend on IT is more than five crores rupees while 25 percent organisations average annual spend on IT is mere 25lakhs.
Governments ICT Initiatives are Reaching the Masses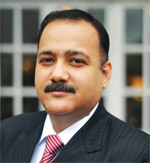 Ravinder Raina, Country Head " Private Network Solutions (PNS), NEC India Pvt Ltd
The healthcare sector in India is undergoing a phase of reform propelled by rapid economic growth. Over the years, India has emerged as one of the worlds most lucrative healthcare markets that are expanding rapidly. IT plays a great role in giving thrust to this growth with a wide range of solutions that aid in advanced healthcare delivery. Governments ICT initiatives are reaching all parts of the country through telemedicine, tele-education and e-governance.
Unified Communications is one technology that has emerged as the next big thing in healthcare industry, enabling healthcare providers support for improved quality, enhanced patient care, and managing costs.   UC technology also promises a profound effect on the way healthcare professionals conduct meetings and do trainings apart from facilitating easy communication regarding rounds  presentations, staff training, patient education, and much else.
Scope for Indian healthcare is immense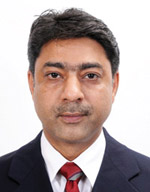 Subir Bhatnagar, VP & Global Head " Solutions, AGC Networks Ltd
Healthcare has emerged as one of the most progressive and largest service sectors in India. Indian healthcare sector is expected to reach US$ 280 billion by 2020 and the industry is growing at a healthy rate of above 15 percent. In India scope for healthcare is immense. At one hand we have 1,225 million lives which are far more educated and aware; we have reduced number of people BPL from 407 million in 2004-05 to 354.7 million in 2009-10 which talks about improved affordability levels in India. Finally we have a lot of large enterprise also entering into this sector thus promising a more structured approach to the industry. These private players are actively taking best-in-class facilities to tier II and tier III cities as well.
 BI creates a competitive environment within healthcare organisations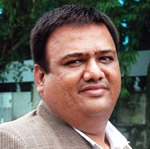 Sanjay Mehta, CEO, MAIA Intelligence
Health IT market is growing, wherein healthcare companies are growing around 20-30 percent every year, the organisational energies are lot more focused in that direction. The need for BI (Business Intelligence) tools and services has remained high in this sector too.
Healthcare organisations have already spent on ERP and now it is time for them to invest in BI. Healthcare organisations are facing an increased need to improve their operations, increase transparency, modify business processes, and thereby drive their overall performance. In order to achieve this, it is necessary to integrate, cross and inter-departmentalise processes and information. The rate of clinical data collection is growing exponentially, with more providers adopting clinical information systems and using ambulatory electronic medical records.
Highlights of Health IT Survey 2011-12
What IT is supposed to provide for your organisation?
What kind of Software do you go for?
What is your basis of choosing an IT vendor
What is your preferred level of interoperability of the software?
How do you measure the success of your IT project?
What is your requiremet of standards-based software?
Wireless technology is the way forward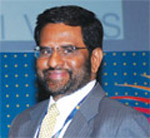 Charles Antony, CIO, Apollo
Lots of discussions needs to be conducted with users and big companies have to step up their investment. Government too has to come up with policy and regulations for benefit of the industry and users. As of now, there is no dearth of opportunities, but there is lack of direction and leadership. We mostly use non wireless technology in this space. The technology is available and wireless which can reach masses in very optimal way. Wireless technology is the optimal way to move forward.
The challenges being faced by the healthcare companies in India today are majorly lack of funding, lack of direction from the government and the lack of big players to drive this programme. IT can do only basic things like automating hospital management systems for easy and fast access of data and transparent environment. Also it is able to reach rural India with wireless means. It has also provided preventive information and knowledge to consumers. Again it is based on direction and vision from government and big time players entering this market space. If these things happen this can be a billion dollar opportunity. Growth will be basic health service, remote monitoring, optimising hospital and healthcare institutions and processes. The industry still does not have any set of defined standards
Opportunities abound in the cloud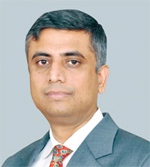 Dr Santanu Chattopadhyay, Founder and MD,NationWide Primary Healthcare Services Pvt. Ltd talks, Networks Ltd
In a country like India, technology plays a vital role in providing comprehensive healthcare services across different geographical regions. At NationWide, we use technology as a tool to provide continuity of care through our EMR (Electronic Medical record) facility, which ensures systematic maintenance of patients medical records (including doctors comments). These records can be accessed from anywhere in the world through Internet.
We have sensibly embraced the Cloud without compromising on security, yet keeping the operational costs low. On the applications side, we are moving slowly, but surely towards the Cloud. Having said that, we are looking at implementing a cloud based standards-compliant EMR system that will provide secured and reliable access to health registers.
Health IT offers good opportunities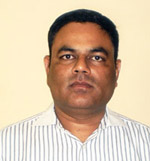 Devendra Patel, CEO, Medisoft telemedicine
Global market of healthcare IT is estimated at USD 100 Billion, whereas domestic IT marketing is of USD 250 million. Contribution of leading IT companies of India in global healthcare IT market is about USD 500 million. Healthcare IT market, both in India and worldwide is growing very fast. The growth of healthcare systems in both urban and rural areas is mainly due to high growth and reach of mobiles and internet. Healthcare IT, particularly innovative solutions like telemedicine and ehealth, require understanding of healthcare and IT field and need to plan properly, the same is lacking at policy maker end, which results in under-utilised project.  At present we have high quality equipments and connectivity, which makes it possible for doctor to treat patient remotely with equal efficiency as he is treating patient in the same room. Policy makers need to come forward and provide policy to regulate the market.
---
The results show that various IT applications installed in the companies are HIS from Intersytems, PACS, Oracle eBiz Backend, Share Point, EMR, CR, Tally and PayRoll. Major IT vendors providing the services are HCL Infosystems and Intersystems, PACE SOFTRONIX, Charly Computers, Ahmedabad for HIS, Datatech for server, Communica Engineers for networking. The respondents told that installing health IT software can run into several pages, in short provides visibility into all functional data real time, controls including managing points and checkpoints, dashboards for quick decisions, improving patient experience and improving clinical outcomes. They told that participation, change management, training and lack of policy framework were the challenges faced during and after installation. The future plans for installation of more software applications included housekeeping, HR, CSSD management, integrated solution for Hospital and College and Mini PACS.
We hope this survey offers critical clues to our readers in analysing health IT scenario in India and across the globe.


Follow and connect with us on Facebook, Twitter, LinkedIn, Elets video