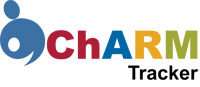 Name of Company:
MedicalMine Inc
Address:
MedicalMine Inc. 5611, Highland Road, Pleasanton, CA 94588
Products:
ChARM EHR and ChARM PHR
Email:
info@charmehr.com
CEO:
Dr. Pramila Srinivasan
Phone:
+1- 855- 571- 5557
Pramila Srinivasan, PhD, is CEO and founder of MedicalMine Inc. Her specialty includes algorithms for multimedia data analysis and classification. In 2007, she founded MedicalMine Inc. to apply cutting edge technological advances to facilitate data analysis and efficient management of medical treatment. ChARMtracker.com hosts ChARM EHR and ChARM PHR, the products of MedicalMine Inc.
Research into treatments for multi-factorial chronic conditions is still a work in progress, and her goal is to present state-of-the-art tools and visualisation to help generate hypothesis and support research, simultaneously supporting the clinical needs of physicians and patients who need multi-modal treatment tracking, monitoring and interaction with caregivers.
Products/Solutions
The company offers various products including store and manage patient health records online, schedule appointments and share pre-appointment questionnaires, charting of SOAP notes with customisable templates, secure messaging with patients, fellow practitioners and staff, kiosk – automated patient check-in workflow, integrate with labs using HL7 – plot graphs and analyze results, feature rich personal health record portal integrated
 with EHR for patients
and electronic prescription handling. We generate automated bills / invoice for patient visits, manage your practice inventory, multi-facility support.
The price starts at INR 1500 per month, per Medical practitioner as a Monthly Subscription for ChARM EHR.
MedicalMine Inc provides a number of online video based self-help tutorials which, are updated from time-to-time. In addition, MedicalMine offers free 14-day EHR set-up programme where it is possible to upload their templates and other information and we will create and configure your account from our end. If required, MedicalMine can offer training to the staff through web conferencing or onsite. Onsite training, if any, will be separately charged.
MedicalMine is actively working with few prospects from government agencies around the world to provide Online EHR solution in a cost effective way to a large number of rural clinics.
EHR Market
Our primary market is North America and Australia, and we are seeing significant traction in moving to EHR. Cloud-based Electronic Health Records is a relatively new technology and it is still in its inception stage in India. We see that over next 5 years a significant number of practices will be switching to Electronic Health Records. Being cloud-based, our solutions do not require any IT infrastructure to go electronic which is a huge relief.
The cloud-based ChARM Product suite is mobile ready and all our solutions are evolving in tune with the latest trends in the market. Our customers get latest upgrades free of cost. Our updates and new innovations take into account the popularity of touch based devices. MedicalMine is investing big on Mobile multi-device technologies which will be common place in future.

Follow and connect with us on Facebook, Twitter, LinkedIn, Elets video