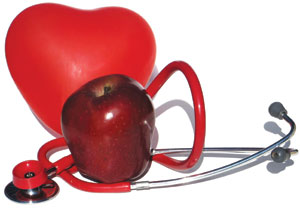 The amount of public financing and the strategies followed will affect the overall performance of the health systems, and will also affect the extent of health insurance cover for Indians
By Dhirendra Pratap Singh, Elets News Network (ENN)

As part of liberalisation of the economy since the early 1990s, the government opened up the insurance sector, including health insurance, to private sector participation in the year 1999. This development had thrown open the possibility for higher income groups to access quality care from private tertiary care facilities. This was expected to provide financial risk protection to a relatively small segment of the society.
Indias landscape of health insurance has undergone tremendous changes in the last three years with the launch of several more health insurance schemes in the country, largely initiated by central and state governments. It is fascinating to observe the rapid and significant change in the geometry of health insurance coverage in the country. The country that has been witness to three health insurance programs until 2007 (Employees State Insurance Scheme-ESIS, Central Government Health Scheme – CGHS and Private Health Insurance – PHI), is now swamped by a plethora of insurance programs, in less than three years time. The breadth, depth and height of health insurance coverage has witnessed enormous leap during this period.
 Health Insurance in India
    Total expenditure on health in India is nearly 6 percent of the entire GDP
    Government spending is less than 25 percent against the average spending of 30-40 percent in other developing countries
    Indian health insurance industry stands at `5,125 crores with only a small section of the total population (around 2 percent) being covered so far
    CAGR of around 35 percent (FY2002-08)
    Health Insurance industry in India is one of the fastest growing segments
    Health Insurance has the potential to become a `25000 crores industry by 2012
     Number of elderly people in the developing world will triple in 25 years
    In India, the number of people above 60 years is about 8 percent today, with that number expected to hit 21 percent by 2025
Sources: IRDA and WHO
In todays world wherein customer is quite aware and educated about health insurance, organisations are moving towards standardisation of products. The move is also being driven by government regulations and by the customer feedback. Gone are the days when Information Technology was considered as a back-end system for user based industry. It is now the back-bone for an organisation.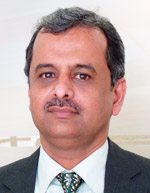 K Murali
Chief Underwriting Officer, L & T General Insurance 
The health insurance industry needs to follow the example of the banking industry to make the transi-tion to enabling the customers do their transactions on their own
Says Anjana Agrawal, Head of Customer Services and Operations, Max Bupa, Its impossible for any health insurance organisation to define a service model without considering these basic service re-quirements. Unique about India is its demographic challenges and we have been smart enough to work through the same using mobile technology which has advanced much faster than internet. Today we all are connected and it is of paramount importance that this connection is utilised effec-tively specifically in the health insurance sector to disseminate the information at the right time to the consumers to be considered as a health partner.
IT in Health Insurance
Throwing light on the importance of IT in health insurance K. Murali, Chief Underwriting Officer, L&T General Insurance says, Health insurance industry, being transaction intensive, has benefitted im-mensely with the use of IT. Apart from improving existing processes, it must also develop new processes and capabilities to meet new customer demands.  The health insurance industry needs to follow the example of the banking industry to make the transition to enabling the customers do their trans-actions on their own.
The Planning Commission brought together an expert group to develop a blueprint and resource requirements to help achieve Health for All by 2020, under the leadership of Dr Srinath Reddy of the Public Health Foundation of India.
Health insurance coverage has sometimes been provided by organisations that people are members of. One such scheme, with more than one million members, is the Yeshasvini Cooperative Farmers Health scheme in Karnataka that covers members against the risk of expensive surgeries. Both the Yeshasvini and SEWA schemes have also benefited from subsidies, whether from the government, or from international funding agencies. Rashtriya Swasthaya Bima Yojana (RSBY) is an innovative public-private partnership model of micro health insurance launched by the Government of India to eradicate the healthcare problems of the population living below poverty line in rural and urban India.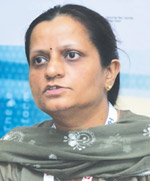 Anjana Agrawal
Head of Customer Services & Operations, Max Bupa 
Today we all are connected and it is of paramount importance that this connection is utilised effec-tively specifically in the health insurance sector
Health Financing Challenges
There is an increase in healthcare costs and increasing burden of new diseases and health risks, which create high financial burden on the poor. There is an urgent need for long term and nursing care for senior citizens in our country. Also, due to underfunding, preventive and primary care and public health functions are yet to meet their objectives.
In India, private health insurance has been observed to result in cost escalation, inequity in health financing pattern while cost-effectiveness of healthcare provided by the private sector can also be questioned. This is likely to be the case in a country that depends heavily on fee-for-service and a large and an unregulated private sector healthcare. If stringent regulatory structures and an effective implementation mechanism are put in place, the deleterious effect of voluntary private health insurance could be ameliorated to some extent.
Universal financial protection is necessary to guarantee health as a right of all citizens. The countrys national health goals cannot be achieved without expanding public financing in the healthcare sector. In view of the very low level of public financing, greater public investments are thought to be necessary if India is to achieve its long term health goals.


Follow and connect with us on Facebook, Twitter, LinkedIn, Elets video