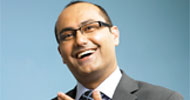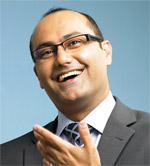 Malav Kapadia, Vice President – Sales, Religare Technologies talks about the emergence of various forums that are driving interoperability and adoption of common standards
The Indian healthcare sector, currently valued at USD 65 billion, is expected to reach USD 100 billion by 2015. It is growing at around 20 percent a year, according to rating agency Fitch. The FDI inflow in hospitals and diagnostic centres was USD 1.1 billion during April 2000 and November 2011, according to the latest Department of Industrial Policy & Promotion (DIPP) data.

The rural healthcare sector is also witnessing considerable growth, with the sector adding around 15,000 health sub-centres and employing 28,000 nurses and midwives during the last five years, as per the Rural Health Survey Report 2009 of the Ministry of Health. As per the report, the primary health centres in the country have grown to 20,107, growing by 84 percent.
Indias thriving economy is driving urbanisation and creating an expanding middle class, with more disposable income to spend on healthcare. The Government of India has developed an all-inclusive policy on healthcare that aims to achieve remarkable growth for the sector. This has led to a high number of compelling opportunities such as development of new infrastructure and providing of novel medical equipment solutions. The sector holds enormous potential which is waiting to be unleashed to the maximum.
The hospital services industry is expected to be worth USD 81.2 billion by 2015, according to the latest RNCOS research report titled, Indian Hospital Services Market Outlook, published in March 2012. Huge private sector investments will significantly contribute to development of hospital industry.
At the macro parameter level, we see significant growth possibilities in all our areas of focus " Hospital Information Systems, Non Emergency Health Helpline (Mediphone), mHealth and Telemedicine. At the customer interface level, we see significant traction in our dialogues and in the interest in adopting higher levels of technology.
Cloud Computing
The healthcare industry is in a period of accelerating change that requires perpetual innovation. All stakeholders expect more value for their money. Patients are beginning to play greater roles in managing their care. Most industries have adopted cloud computing in a significant manner. Cloud encompasses several variations of service models (i e., IaaS, PaaS, and SaaS) and deployment models (i.e., private, public, hybrid, and community clouds). Point solutions lend themselves well to the cloud model and few enterprise solutions are gaining traction in this space
Healthcare lags most other verticals in the adoption of technology. Besides confidentiality of patient information and compliance issues, India suffers from paper medical records, duplicate tests, film-based radiological images, handwritten notes, fragmented IT systems, and silos of information. Besides this most healthcare providers use outdated legacy systems and have a staff that is not geared for adoption of a comprehensive cloud strategy.
We see the Indian healthcare industry benefiting from technology leapfrogging. Larger hospitals in the cities are moving towards increased technology adoption. There is a healthy dialogue emerging around cloud based services for EMRs, HIS, PACS, PRM and Chronic Disease Management.
Benefits
Cloud transforms the economics of IT from capital-intensive to pay-as-you-go. By using cloud computing, organisations can consolidate their IT infrastructure and reduce IT energy costs while getting access to documents from anywhere. Healthcare organisations of all sizes, across all geographies, can access information technology resources that previously were out of reach. World-class applications and computing infrastructure are available to all without considerable up-front investment.

Follow and connect with us on Facebook, Twitter, LinkedIn, Elets video