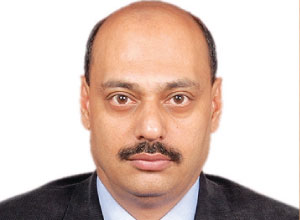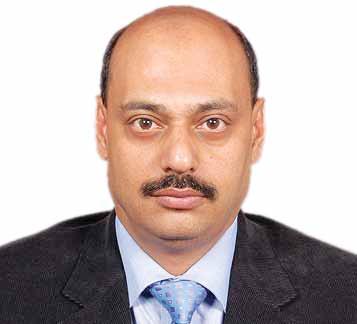 Well known for its quality processes and quality reporting, Elbit is one of the leading medical diagnostics laboratories in Southern India. Kaushik Basu, Chief Operating Officer, Elbit Medical Diagnostics Ltd, shares his perspectives on the clinical laboratory business in India and Elbits journey through this dynamic market
Please provide a brief background of your company. Tell us about its reach in India and overseas?
Initially, Elbit Medical Diagnostics Ltd. was 50:50 joint venture with an Israeli company, Elbit Imaging Ltd. The Indian promoter in the joint venture was the late M P Chary, the Co-founder and Vice-Chairman of Dr Reddys Laboratories (DRL). In the year 2000, the venture became a wholly owned subsidiary of Chary group. Elbit is one of the few diagnostics centres offering comprehensive diagnostics-imaging, pathology and nuclear medicine under one roof.
Elbit has three state-of the-art centres, in Hyderabad, Bangalore and Vizag. The company has two referral labs, the first at Hyderabad and the other at Bangalore. Both the labs are certified by NABL (National Accreditation Board for Laboratories). All Elbit centres are certified by ISO.
What is your outlook on diagnostic industry in India?
Indian diagnostic market is evolving. It was worth around US $ 2.4 billion in 2010. Even though organised sector market share is only 12 percent, it is growing very fast and it is likely to become 50 percent in the coming decade. Increased health awareness and affordability is driving the demand for Quality Diagnostics. Medical practice is undergoing a paradigm shift from treating to early detection and prevention. Diagnostics plays a major role in accurate detection of health risk and diseases at early stage. The industry is poised to grow by over 20 percent year to year in next 10 years. Both Imaging and Pathology have become equally important in diagnostics.
What is the nature of IT applications being used in your laboratories?
Elbit laboratory is completely automated. We run a dedicated ERP system. The entire set of operations from billing to report delivery is totally computerised. The patients can download their pathology reports directly from our website. They dont even need to visit the centre for report collection. We also offer teleradiology solutions for remote reporting of CT and MRI scans.
What is the role of accreditation and regulations in the diagnostic sector in India?
In India there are over 30,000 small labs run mostly by technicians. Majority of these labs do not follow the quality standards. They churn out reports, which are either falsely positive or falsely negative. The poor quality of these reports often results in wrong diagnosis. This leads to increased health care costs, complications and even higher mortality. It is necessary for Government to intervene in the sector. A legislation needs to be passed for making accreditation of the diagnostics centres mandatory.
What is the future growth model of the company?
Elbits growth model is to offer affordable diagnostics to the BOP (Bottom of the Pyramid) areas. This means that we are focussed on bringing innovative technologies like Teleradiology, Telepathology and tele-ECG to tier-II, tier-III and rural markets.

Follow and connect with us on Facebook, Twitter, LinkedIn, Elets video