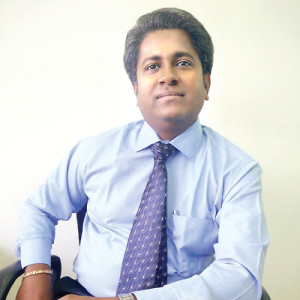 For a seamless adoption and implementation of data management tools in tier-II and tier-III cities, the availability of good data speed is of primary importance, shares Dr Suhas, Chief Operating Officer, Bonanza Healthcare with Elets News Network (ENN)
How is Bonanza Healthcare ensuring complete healthcare through its twin products Bonanza Medical Tourism and Bonanza Health Card? Please provide details.

The ethos of Bonanza Healthcare is creating an ecosystem that can help people take informed health decisions. Bonanza Healthcare started its journey in the healthcare sector through its Medical Tourism Product by connecting people from across the globe to quality treatments at accredited healthcare facilities at an affordable cost. There was a great deal of learning in the process over the years – understanding the lacuna, the non-transparent practices and policies followed by the Indian healthcare facilities, and the rising cost of medical treatments, led us to design and develop this unique product called Bonanza Health Card, which connects customers with the best diagnostic and wellness centres in India. It gives the biggest discounts on carefully curated wellness, rejuvenation and preventative health packages.
The Bonanza Health Card is designed to make sure that everyone can be in good health at all times. We believe that prevention is better than cure and that prevention should not be expensive. Members can get discounts on any of our packages or treatments any number of times during their membership. As we book the appointments and also send reminders, the customers need to merely show up. Use your free online account to store your medical reports, doctors notes and treatment history, so that you always have them at your fingertips.
With such a huge customer base, what measures are being undertaken by Bonanza Healthcare to ensure management of patient data and records? How far have you succeeded in educating patients on patient management skills?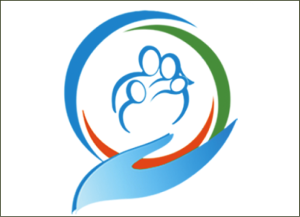 Bonanza Healthcare has implemented all security aspects to preserve the confidentiality of its members data and records. All data stored in its servers which are uploaded by its members are completely encrypted and which can be accessed only by the member. There are access restriction features for reports and other data sharing which is at the sole discretion of the members and which cannot be accessed by any other third party without the consent of the member. All data passes through secured protocols to prevent any breach.
Patient management skills are a continuous and ongoing process and we at Bonanza Healthcare take it very seriously through development of the knowledge, values and skills germane to the standard safety procedures, fundamental examination procedures, etc. into the patient-client management model and applied through clinical simulations that incorporate clinical reasoning, patient/family education and evidence-based practice principles to provide a foundation for best practice.
  Key Takeaways
Offers discounts
Books appointments
Send reminders
Access restriction features enabled in reports
All data go through secured protocols
What all technologies are used by Bonanza Healthcare to tame the growing threat of big data in the healthcare sector? Are you planning to adopt any new technologies to ensure not just storage of data but also data privacy?
Big data will be a big boon to the healthcare sector and is going to aid the entire health ecosystem in the coming days. At Bonanza Healthcare, we are very open to the implementation of newer technologies and process to enhance and aid the decision-making process to help customers in taking informed health decisions.
Protection of our customers data is of paramount importance to us and we are and we will be implementing all advanced technologies for data storage and data privacy.
  Bonanza Healthcare – Key Objectives
Prevention is better than cure
Prevention should not be expensive
Please throw light on how far service providers like Bonanza Healthcare have succeeded in increasing the rate of adoption of patient data management tools in tier-II and tier-III cities of India?
We still face a lot of challenges primarily from mobile network and data connectivity issues. For a seamless adoption and implementation of data management tools in tier-II and tier-III cities, the availability of good data speed is of primary importance. There is pretty decent acceptance of these tools in tier-II and tier-III cities and people are very open to look at it as an important substitute from their conventional practice.
As one of the stakeholders in Indian healthcare ecosystem, what will be you key recommendations for policymakers and service providers in terms of big data management?
Big data management is becoming an important ingredient in almost all aspects of heath ecosystems, be it clinical trials, studying of genes of different ethnicity, and implementation of mass healthcare programmes and various other health ancillaries. We feel that policymakers should look at creating a central depository of all health records and other aspects of healthcare through a common unified identity, such as a Permanent Account Number (PAN), Mobile and Aadhar number, which can be accessed by healthcare providers to provide correct, timely and accurate treatments to patients in India.

Follow and connect with us on Facebook, Twitter, LinkedIn, Elets video