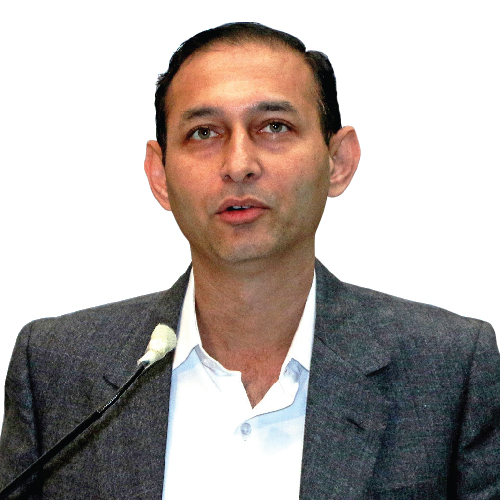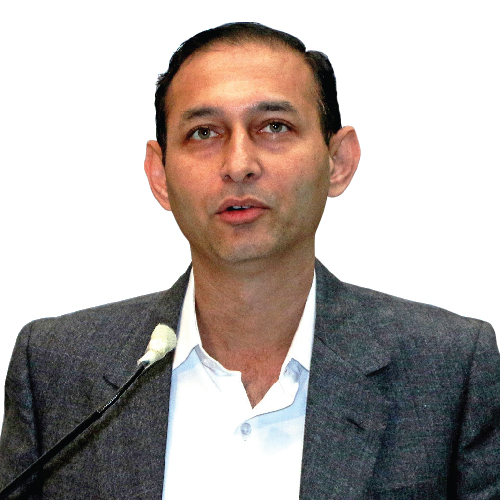 There has to be streamlined management of facilitators referring medical tourists, states Dr Rajendra Patankar, Chief Operating Officer, Nanavati Super Speciality Hospital, Mumbai with Elets News Network (ENN)
What should be the mantra to enable India as a competing destination in medical tourism sector to find its place in the league of best medical tourism destinations, such as Singapore, Thailand, etc.?

India is already a competitor destination in the medical tourism sector. In fact, it is at par or above in the league of best medical tourism destinations. India produces 50,000 doctors every year, which is a huge number. It is not the quantity vs. quality quotient here, as science advances so do the medical courses that are churning out good doctors. India is not only producing doctors, but also training doctors from all over the world, which makes it competitive already. However, we dont intend to compete with other countries. We wish to create monopolies in surgeries, such as advanced paediatric cardiac and cancer surgeries, which cannot be done anywhere, except here at the moderate pricing and high quality that the medical tourists are looking for. They would automatically be left with no option but to travel to India.
What kind of technological innovations, infrastructural facilities and logistics support are provided to international patients at Nanavati Super Speciality Hospital? Do you have tie-ups with secondary service providers of medical tourism sector? Please provide details.
Nanavati Super Speciality Hospital is one of the best-equipped facilities in Mumbai. With 10 completely equipped operating theatres (OTs), the hospital has an advanced imaging centre of over 10,000 sq. feet and houses 3 Tesla 32-channel wide bore magnetic resonance imaging (MRI) scanner with MR-guided focused ultrasound surgery (MRgFUS) and high-intensity focused ultrasound (HIFU) facilities and 64-slice positron emission tomography" computed tomography (PET-CT) scanner with cardiac capability. The catheterisation lab at Nanavati Heart Centre, which is the first of its kind in Mumbai, has a team of highly experienced and qualified doctors providing interventional cardiac services 24×7.
What Medical Tourists Want?
Successful Treatment
Complete Transparency
Vicinity to Basic Needs
In addition to the above, the hospital has 350 beds, 55 speciality departments, 350 consultants, 100 resident doctors, 475 nursing staff members and 1,500 employees for running the hospital. Moreover, the hospital has 88 dedicated intensive care units (ICUs), including an intensive cardiac-care unit (ICCU), medical intensive care unit (MICU), surgical intensive care unit (SICU), paediatric intensive care unit (PICU), neonatal intensive care unit (NICU) and coronary care unit (CCU), 24 dialysis units, a cath lab, and a dedicated 24X7 accident and emergency (A&E) centre.
For medical tourism, most of the business is generated by the referring doctors from other countries and some established medical facilitators in the country, such as High Beam Global, and Abercrombie and Kent.
Please throw light on the major concerns of medical tourists visiting India at pre-treatment, treatment and post-treatment stages? What measures should be initiated to overcome these roadblocks and gaps?
All medical tourists now look for one thing when they visit a country, which is successful treatment. The last thing they are looking for is tourism. As what they are travelling for is serious, they expect complete transparency even before deciding on travelling abroad, especially with regard to the cost of treatment, duration of stay and profile of the doctor. And, when these factors are taken care of, they are curious about the place of treatment, facilities available and vicinity to the basic needs during the stay, such as hotels, restaurants, prayer places, etc.
At Nanavati Super Speciality Hospital, we understand these needs of the patient; hence, everything is communicated to the patient before treatment. We even inform the patients that the costs may vary if there are unforeseen complications. However, what sets us apart from others is our post-operative care. Using our telemedicine facility, we follow-up the patients many months after their surgery to make sure they are alright and doing better after visiting us.
Inbound medical tourism is concentrated in Bengaluru, Chennai, Delhi and the National Capital Region (NCR), and Hyderabad, and Mumbai appears to attract domestic medical tourists from other states. Has Nanavati Super Speciality Hospital got any plans to reverse this trend?
Medical tourists are not only coming to these states, but also to Pune, Bhopal, Nagpur, Chandigarh, Amritsar and Thrissur, which do not even have international airports. Therefore, its the quality of the doctors and the hospital infrastructure which attracts patients to a hospital. Mumbai already has been getting a huge chunk of patients from the Middle East concentrated in a small area in South Mumbai. The only thing which needs improvement here is the management of facilitator. There has to be streamlined management of facilitators who are referring these patients. Mumbai is already on the world map.
Nanavati Super Speciality Hospital is not only a hospital, but also a centre of education and excellence.
Most of the business is generated by the referring doctors from other countries and some established medical facilitators in the country
Currently, most of our medical tourists are from Africa and Middle East for cardiac procedures, but we do see people from developed countries coming to India for cost-effective solutions. How do you plan to diversify into new products and widen geographical reach?
The African, Middle East and South Asian Association for Regional Cooperation (SAARC) countries prefer coming to India for cardiac, orthopaedic, neurology and oncology procedures. There has also been a huge inflow of patients coming from developed countries for Ayurvedic and wellness treatments to Kerala for the longest time.
At Nanavati Super Speciality Hospital, we wish to promote cosmetic care and wellness, as these are increasingly becoming prerequisites to complete health.
What types of business strategies are being adopted by Nanavati Super Speciality Hospital to maintain a balance between national healthcare demands and targeting new customers through medical tourism? What steps have been enunciated to ensure the development of Indian healthcare sector through medical tourism?
Many people think that if one builds a private hospital and promotes highquality high-cost healthcare, the masses will be affected. However, that is not the case. In fact, most people dont realise that if a hospital adopts international standards in its treatment, it indirectly affects the quality of care given to its domestic patients. For example, if a hospital that was catering to its domestic patients installs central air conditioning to upgrade its quality, it would be a win-win situation for all. Our primary motive is to serve our nations healthcare needs. And, medical tourism can directly impact operations and processes of a hospital, which when upgraded indirectly serves the domestic needs.
Medical outsourcing from developed countries to Asian countries offering high-quality healthcare at low cost is on rise. Please enumerate the reasons behind this shift.
Medical outsourcing has been happening for eons of years, in fact, since the time of the Greek God Asclepius when people used to come from all over the world to his temple for healing. In most cases, people from developed countries travel to developing countries for treatment because of expensive treatment or long waiting lines for insurance. The trend, as you asked before also, is inclining towards cosmetic surgery, spa and wellness.
At Nanavati Super Speciality Hospital, our services are at par with international hospitals, especially inpatient department (IPD) services and state-of-the-art wards for the patients stay.

Follow and connect with us on Facebook, Twitter, LinkedIn, Elets video