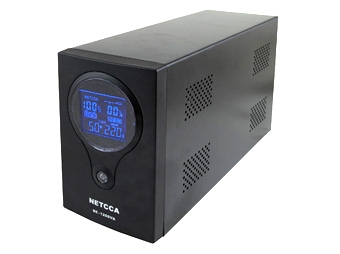 The use of UPS systems is indispensable for hospitals and various healthcare settings in order to ensure continuous, uninterrupted power supply for medical equipment and hospital. UPS system is an antidote for power cuts for mission-critical applications of healthcare industry.
Healthcare industry is diversifying into tier II cities where availability and grade of power is a concern. This trend is accelerating the growth of the power conditioning market. The trend of implementing Electronic medical records (EMR) and wireless technology for physicians and nurses, 24 x 7 availability and uptime have led to spurt in the market demand of UPS systems from healthcare industry and it seems that the coming years will witness an increase in customizable solutions rather than merely upgraded products.
In healthcare there are three prime areas where UPS systems are of utmost importance: Hospitals, Pharmacy and Diagnostics (CT scan, MRI, oncology equipment's, operation theatres etc.). These areas have higher dependence on continuous availability of power.
There are various approaches to power supply and protection, although the centralized UPS approach has been touted for its cost-effectiveness and efficiency when supporting large, mission-critical systems such as those in hospital. Implementing separate small UPS systems at a device level reduces power systems reliability and scalability, and also increases costs and maintenance over time, however centralized approach places a larger UPS upstream of the power distribution, providing protection for multiple devices and receptacle.
Centralized approach when compared with placing UPS at device level results in advantages including improved efficiency (94% compared to 90% at device level), greater scalability and reliability and a lower cost of ownership.
IT managers in the health care sector are trying to maintain a balance between fluctuating budgets and power requirements of critical medical equipment's. Keeping this in mind offer a wide range of UPS solutions customized as per needs of different medical facilities.
The most common power ranges of the UPS systems for the healthcare facilities include 60 kVA, 80 kVA, 120 kVA and 160 kVA. Not all UPS devices are appropriate for particular medical equipment and, therefore, the choice of UPS must be carefully made after considering all factors.

Recommended from all portals