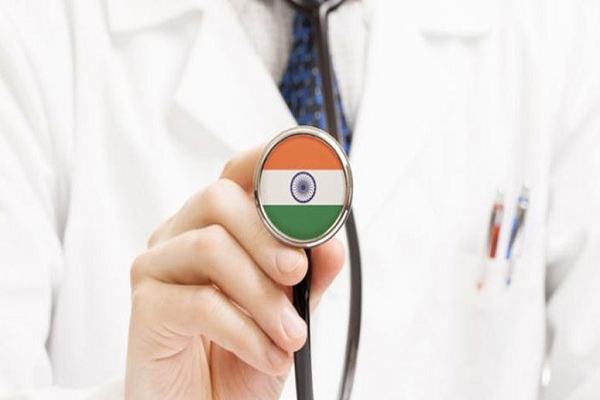 When it comes to medical tourism, India oozes confidence. As per the latest FICCI report, the country has the capacity to touch the $9 billion mark by this year-end in terms of Medical Value Travel (MVT) market.
India is seen as one of the preferred medical destinations and going by the current trends, it will remain so in 2020. Medical tourists have a liking to the country's health industry, the reasons being many on the list. One of them is the treatment and travel costs when compared to western countries like the US and UK. Those travelling for medical purposes can garner reasonable savings—a fact set to play a major role in 2020. At least up to 50 per cent can be saved due to the fact that the daily cost of travel within India at an average is 31 dollars (about Rs 2,232) in contrast to 223 dollars (about Rs 16,056) in the United States.

India has a vast potential with regard to satisfactory healthcare and treatment costs. In 2020, the country's medical tourism sector is expected to become more popular with continuing development and several other key factors. Among them, a noteworthy fact is that India is home to many areas of effective medical treatment like spine surgery and infertility treatment.
The general pattern of choosing destinations, witnessed among medical tourists arriving in the country is that Delhi, Mumbai, Chennai, Bangalore, Hyderabad and Kolkata remain their top priority(s). It is reported that Chennai draws in around 15 percent of the incoming foreign patients while Kerala manages around 5 to 7 per cent.
India does have an impressive range of medical tourists, with several of them belonging to the South-East Asian countries, the Middle-East, Africa and SAARC countries. Besides, the quality of medical care is worthy of appreciation. Going by the current calculations, 38 hospitals have got accredited by the Joint Commission International (JCI). Also, 619 hospitals have been accredited by the National Accreditation Board for Hospitals and Healthcare Providers (NABH).
Less waiting time
International medical patients do not have to ride through a painful watch for gaining access to service. Surgeries are done with comparatively less period of waiting, which is a huge relief to medical tourists.
Also, according to the FICCI report, the mortality rate post-surgery is less in India (1.4 per cent) when one compares with the US rate (1.9 per cent).
Communication barrier
Patients for sure do not have to fret about communication when making the decision to come for treatment in India. The country has fine English-speaking doctors, guides, medical staff and other required experts. Hence, the difficulty of conveying the problem is highly unlikely for international medical tourists since English is a globally-accepted language.
Another remarkable development in India's health sector which would serve a greater advantage in 2020 is that it does have a powerful 'bank' of qualified and skilled doctors. This has built the path of reliability in the nation's medical tourism market. Major hospitals have quickly adapted to the latest technology, irrespective of how small or big, intensifying the capability of the country's healthcare.
Ayurveda
The country is popular for its Ayurveda treatments, which has often been proved as an alternative choice of medicine. In fact, many medical tourists are quite happy to try Ayurveda in India!
We have, over time, established connection with leading hospitals and the best doctors in India so that medical travelers are able to get the best experience with the least woes. This year, we are looking forward to treat the medical tourists in a more efficacious manner.
Even though India does have to improve on its negative areas like proper regulations, redress mechanism and is still in need of government initiatives, the country's medical tourism is expected to climb the ladder in 2020. The best is on its way!
(Disclaimer: The writer is MihirVora, Founder &CEO Magnus Medi. Views expressed are a personal opinion.)

Follow and connect with us on Facebook, Twitter, LinkedIn, Elets video