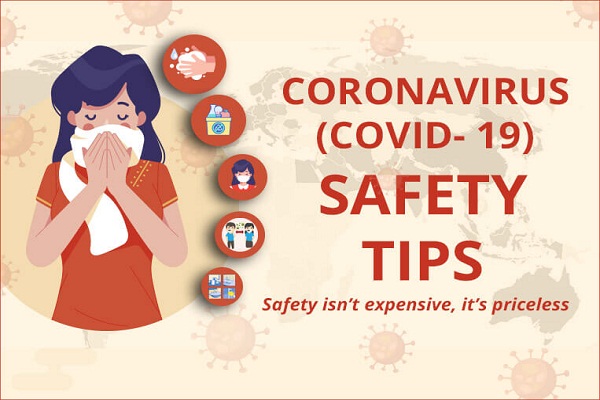 It is normal to feel Inundated, stressed, anxious or grieve, among a wide range of other emotional reactions, in the current situation. Allow yourself time to notice and express what you're feeling. As we all face uncertainty about the virus, there are measures we can take to stay calm.
The word Resilience has its origin in the Latin word "resilíre," which means, "to leap back" or as I like to say, "Bounce back". Resilience helps to make the uncertain things in our lives certain. Knowing how to "bounce back" from adversity and life challenges is something that all of us are able to do – we just need to know HOW.
Grip over Anxiety
Thornton describes anxiety as an anticipated worry or rumination about something that might happen in the future.
"Don't think of it as doomsday. Look at it as finding a new normal. Ask yourself, 'How do I want to live my life right now with these constraints?'
Plan something Different
If all us feel in this present scenario that it is unusual then we also need take unusual steps to combat it differently same routine will not work, for example writing an article on your past experiences, journaling, doing some household chores – baking cake your way or preparing food your style, plant a home plant, hone your skills through online platform, do something which you were planning since long time, take time smell roses.
Practice Simple Mindfulness Techniques
For example:
Sit in a serene place or safe environment.
A Hold your breath as much you can and then release smoothly. (3-4 times in one sitting)
B While holding your breathe count as many numbers you can then try to count same while releasing (3-4 times in one sitting)
C Five at once with deep breathing
1. Clench your Fist (keep it on your thigh)-
2. Tautening your toes backward-
3. Hold your abdomen inside-
4. Tauten your shoulders upwards-
5. Closing eyes
At this point of time our focus should be on thinking positive come what may we will bounce back.
(Disclaimer: Dr Johnsey Thomas, Senior Psychologist , Aster Prime Hospital. Nal Views expressed are a personal opinion.)
Follow and connect with us on