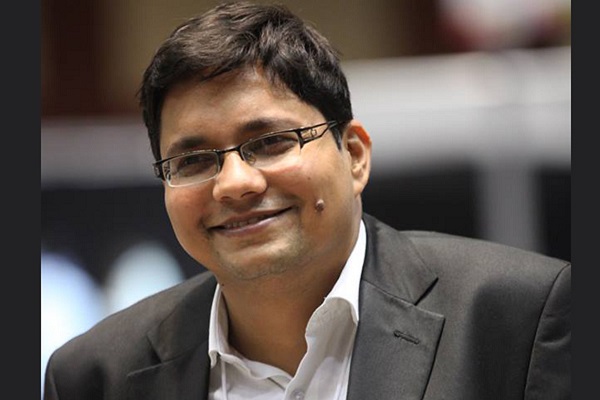 India seems to be all set to transform the paradigm of healthcare delivery system, where accessible and affordable healthcare would be well within the reach of people of all strata of the society. With an objective to achieve universal healthcare goal, the Government is adopting multi-pronged approach to bridge existing wide gaps in the healthcare delivery system.
With the right blend of digital technology and innovative practices coupled with active participation of private players, the Government is working on a robust strategy to create healthy, happy and empowered new India.

In the wake of unprecedented increase in non-communicable diseases and lifestyle related issues, inclusive healthcare system is needed to ensure the well-being of masses. eHealth, which has been disseminating information through knowledge conferences with top-notch policymakers and healthcare experts discussing existing challenges and way out of the same, has endeavoured to set pitch for the goal of universal healthcare .
Our latest Cover story 'VisionHealth2024: Roadmap of Healthy, Happy and Empowered New India' is based on the Government's vision and planning of the next five years on how the Indian healthcare system would evolve in terms of providing inclusive care. The story does a reality-check on how different measures would be effective to augment delivery of services. The story does integration of different measures on front of IT and digital technology with respect to existing infrastructural and human workforce challenges.
The latest issue also has special interviews of Jai Pratap Singh, Minister for Medical, Health and Family Welfare, Government of Uttar Pradesh; and Alexander Laloo Hek, Minister for Health & Family Welfare Department, Government of Meghalaya, who talk about different facets of healthcare and latest initiatives undertaken to improve delivery of quality care.
The magazine also carries articles from top experts including Dr Nandakumar Jairam, CEO, Chairman, and Group Medical Director, Columbia Asia Hospitals; Dr Aloke Mullick, Group CEO, OMNI Hospitals; Dr Rakesh Gupta, Chairman, Sarvodaya Hospital Group, Faridabad; and Dr Aditi Karad, Executive Director, VishwaRaj Hospital, who shed light about visionhealth2024 and how technology and innovations could solve some of the obstacles if used in a prudent manner.
We also have industry perspective by Rajiv Nath, Forum Coordinator of Association of Indian Medical Devices Industry (AiMeD), who underscores need of separate regulator for medical device industry.
The magazine also has a special feature on Robotics which encapsulates scope and challenges of robotic surgery in India. The latest issue which underlines healthcarevision2024 also carries interview of Gyanesh Pandey, Managing Director, HSCC (India) Ltd., who unveils planning and strategy to bolster healthcare infrastructure across the country.
With this bouquet of articles, special features and interviews, we hope this latest issue will invite an invaluable feedback of our readers.

Follow and connect with us on Facebook, Twitter, LinkedIn, Elets video