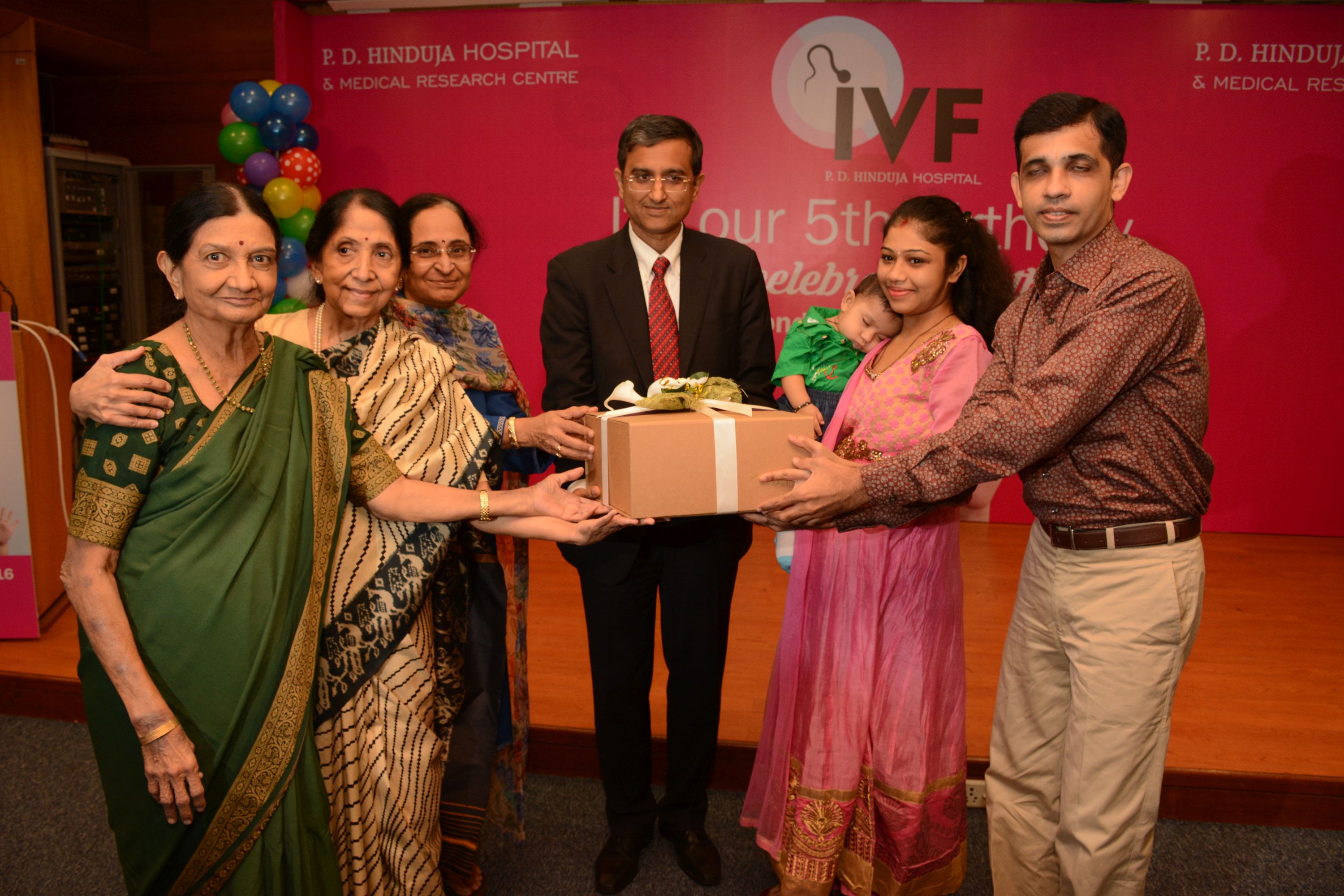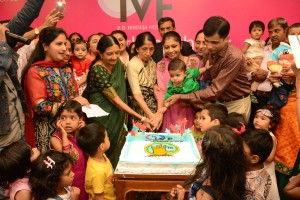 P D Hinduja Hospital & Medical Research Centre celebrated the Childrens Day by organising a "Kids Carnival" at the hospital premises in Mumbai. The celebration also marked the successful completion of five years of its renowned in-vitro fertilisation (IVF) centre.
Present on the occasion were Indias first scientifically documented IVF child Harsha Chawda, Gautam Khanna, CEO of the hospital, Indira Hinduja, Honorary Gynaecologist (IVF & Infertility Specialist) and Dr Kusum Zaveri.

Usha Raheja, Trustee and Member Board of Management, PD Hinduja Hospital & MRC, said, I want to personally thank Dr Indira Hinduja and Dr Kusum Zaveri for everything they have achieved in this
field and for being able to provide families with unending happiness. You are like guardian angels to these beautiful angel children.
Studies have found that India has witnessed a 20 per cent to 30 percent rise in the number of infertility cases in the past five years. However, with the increased availability of better quality drugs, equipment, better experienced doctors in the field, the success rates of IVF treatment have witnessed a growth.
At P D Hinduja Hospital & MRC we are constantly investing in technology and talent to ensure that we operate to the highest possible standard and provide newer solutions and care for patients. Having a special gathering with children and their parents is a representation of the happiness we wish to give to families," said Gautam Khanna, CEO of P D Hinduja Hospital & MRC.
I want to thank Dr. Indira Hinduja and Dr. Kusum Zaveri for giving so many families the opportunity to experience this happiness in their lives. I only have one thing to say, P D Hinduja Hospital & MRC promises to relentlessly provide you with the best technology, the best doctors, the best facilities, and the best care he added.
Over the years, IVF has taken a positive turn with the success rates increasing up to 50 per cent. The purpose of this celebration today is only one, to be reminded and to continually receive encouragement from all the smiles of these children and to follow my pursuit of spreading joy to families said Dr Indira Hinduja, Honorary Gynaecologist (IVF and Infertility specialist), P D Hinduja Hospital & MRC.

Follow and connect with us on Facebook, Twitter, LinkedIn, Elets video