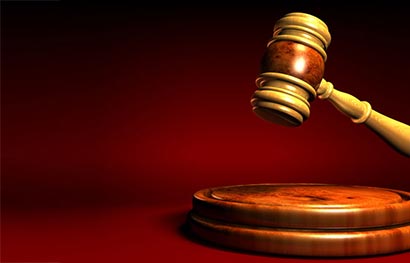 The Delhi High Court on May 31 under the jurisdiction of Justice Manmohan passed an interim order directing the Employees State Insurance Corporation (ESIC) to provide interim treatment to six children suffering from Lysosomal Storage Disorders (LSDs).
Understanding Lysosomal Storage Disorders (LSDs)
LSDs are a group of around 45 rare genetic disorders caused by deficiency of a specific enzyme in special compartments (lysosomes) of the cells. As a result of disorder in special chemicals called enzymes, are found in special compartments in the bodys cells called lysosomes that are required to break down certain substances in the body. They are found in special compartments in the bodys cells called lysosomes, hence the name LSDs. LSDs affects multiple organs and cause progressive physical and/or mental deterioration over time. These diseases result in severe debilitating medical complications in the form of developmental delay, movement disorders, seizures, enlarged livers, enlarged spleens, bone crisis, pulmonary and cardiac problems.
Overview
Comes as a welcome relief to the families who have been eagerly waiting for funds for the treatment of their children.
Not the first-of-its-kind order; the ESIC was directed by the court to grant three patients suffering from Gaucher disease, a type of LSD, with interim treatment as well.
Out of the six children, four suffer from Gaucher disease and two from mucopolysaccharidosis type I (MPS I) disease
Total 10 crore people are benefactors of the ESIC.
Estimated that around 100 patients every year get confirmed diagnosis of treatable LSDs in India.
Low awareness, even among medical practitioners, causes a delay in the diagnosis of LSDs.
Late diagnosis, in turn, leads to various avoidable complications in patients.
Enzyme replacement therapy (ERT) for LSDs has been available for over 25 years.
In countries like the United States (US) and many countries in the EU, besides countries in Latin America and Asia, a large number of the eligible patients receive ERTs funded by the state governments or through insurance.
Key Takeaways
Ensure the government steps up its efforts to help those in need
Transform health from a state subject to a fundamental right under chapter 3 of the constitution
Ensure implementation of the disability act of 1995 for prevention of such disabilities in children
Ensure ESIC covers all beneficiaries and medical screening of children should be done as mentioned under their policies
Spread awareness amongst people

Future Goal – Lysosomal Storage Disorder Society (LSDS)
The central government through the Ministry of Health and Family Welfare should take the lead now to formulate a policy on special rare disorders policy and start treating about 400 children suffering from rare and genetic disorders all over India. It is a fact that if not given treatment on time, many children die before they attain the age of 10 to 15 years.

Follow and connect with us on Facebook, Twitter, LinkedIn, Elets video