After successfully announcing its operations in India, Doctor Insta, India's 1st video medicine company, has tied-up with the leading online pharmacies and diagnostic labs.
Through this, Doctor Insta plans to offer holistic solution to customers for serving them with their complete healthcare needs. The association is a strategic move to their on-going endeavour to offer the best in class services to their customers.
Doctor Insta has associated up with India's leading online pharmacies, such as Netmeds, PharmEasy, BigChemist, Inayo, Zigy and Pluss, and with leading diagnostic labs, such as Thyrocare and Metropolis.
With this, Doctor Insta has announced its Online-Offline-Online-Offline (O4O) service model and enhanced the convenience to the user. The users can take an instant online consultation with a specialist doctor and get diagnostic tests done through offline lab partners at the convenience of their home/office. Once the lab results are made available electronically to patient and a Doctor Insta specialist, he/she can take a free follow-up online consultation with the same doctor and discuss the findings and can also get offline delivery of prescribed medicines through Doctor Insta's partner pharmacies.
This service not only helps patients in getting a good quality consult, but also with home delivery of medicines, lab/diagnostic reports right to their door steps. In a normal scenario, a person would end up wasting 14 to15 hours of total time in visiting a doctor, then going to a diagnostic lab for the tests, and then going back to lab after a day to collect the reports, and then visiting the doctor again to discuss the reports, followed by going to a pharmacy to buy prescribed medicines. However, with Doctor Insta's O4O service, a patient can get all these things done in 30 minutes or so from the comfort of his/her home.
Doctor Insta's mission is to bring quality healthcare to everyone's finger "Taps", to empower people to lead healthy lifestyles and live longer by ten years and to enhance productivity of people by 15 per cent and reduce infection rate. Backed by an experienced and veteran team of doctors and management professionals, Doctor Insta is disrupting the status quo of Indian healthcare industry.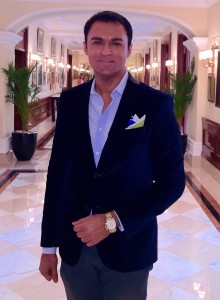 Amit Munjal, Founder and CEO, Doctor Insta said: "We are very pleased to share that now patients in India have same access to healthcare as residents of US, UK and other developed economies. Our alliance partners have been very supportive and helpful in accomplishing the dream of our Prime Minister, Modi in creating Digital India and taking quality healthcare to everyone's finger taps. We are confident that with our O4O model, Indians will live longer & healthier and India would experience double-digit increase in productivity."