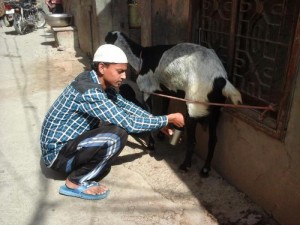 The demand for papaya plant leaves and goat milk are surging in the capital as the vector-borne disease are spiralling.

Delhi's civic bodies have so far confirmed only five dengue deaths in the national capital but the private, government and municipal corporations putt together the death toll is 18 deaths till now.
With increase in dengue deaths the Delhiites are now looking for natural remedies to control the disease.
As per a ayurveda practitioner goat milk helps in recovering fast from dengue fever as the milk is light and easy to digest. However he informs that goat's milk doesnt increase platelet count.


Following suggestions by such ayuveda practitioners goat milk price in the capital has soared to Rs.2,000 per litre from Rs 800 a litre. As for , shrivelled blade of papaya leaf cost Rs.500.
Goat breeders in pockets of south Delhi and east Delhi the demand for goat milk is so high that many have given order and wait to get a glass of goat milk.
However, allopathic doctors says that goat milk or papaya leaf can't be a cure for dengue treatment.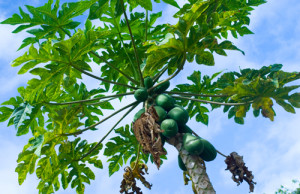 The juice of crushed leaves of papaya, neem, fresh coriander leaves and tulsi can help in reducing the fever, suggested paediatricians
Meanwhile, yoga guru Baba Ramdev suggested, Instead of running from pillars to posts for admitting their kin in the hospitals, people should take the help of Ayurveda and herbal medicines like aloe vera, pomegranate and papaya juice.
However, a National Vector Borne Disease Control Programme (NVDCP), official informed ENN that papaya juice, goat milk cannot be treatment for dengue.
Follow and connect with us on Facebook, Twitter, LinkedIn, Elets video