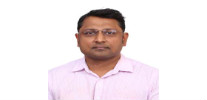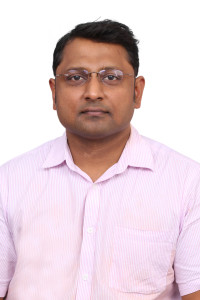 If our key policy makers can gather together all the best practices in emergency medical services from other parts of the world, and then go one step further to mandate patient information interoperability amongst emergency healthcare providers, then we will be well on our way past the entrenched roadblocks that are impeding progress in other nations, says Mohan Mani, Senior Product Manager, Blue Star Infotech Limited
In all parts of the world, healthcare systems face complex challenges; more so when the patient in question is outside a healthcare facility. While some of those challenges are culture specific, all healthcare systems share a simple commonality of purpose " How do we get the best possible medical care to a patient in the fastest and least expensive way possible?
For the longest time, outside of hospitals, emergency care was all but unavailable to patients in India. Even today, there are a myriad of problems with dispensing emergency medical care in the field in countries like ours. For one thing, we are severely resource constrained and woefully understaffed; traffic on our roads is an unholy mess; and our care giving systems are a far cry from those available in the western world. But, whether we choose to believe it or not, things are, in actual fact, looking up and we have come a long way from just a decade ago. Today, several leading hospitals have invested in training personnel to function as field medics. These emergency medical service (EMS) professionals find themselves working in increasingly improving conditions. And thanks to technology, EMS in India will continue to get better. Heres why:
Better internet connectivity " The ever increasing coverage of the Internet, and faster data speeds have opened up a proverbial cornucopia of opportunity. Connecting with EMS providers and calling for help is easier today, thanks to multiple channels of communication.
Going places " Once help is en route, intelligent transportation systems provide real time access to traffic data (Google Maps), and offer advanced options in route optimization. Ambulance crews on the road can make better decisions on-the-fly about how best to reach patients in need. GPS based technologies allow minute by minute tracking of field vehicles so that patients can receive better information on when help is arriving.
Portability " Mobile computing has gotten better at an exponential rate. Concerns about being able to do less with a portable computer (than with a desktop machine) have largely vanished. Indeed, processing powers and storage capabilities of even the smallest portable devices today exceed those of personal computers from a few years ago. Therefore, EMS professionals have access to sophisticated devices that offer a blend of technological capabilities in highly usable packages. A great example of this is the availability of cameras in mobile phones that have pushed the boundaries of telemedicine. EMS professionals in the field can now quite easily and accurately capture patient symptoms and surroundings to serve as reference for doctors downstream, or even to get advice from more qualified medical personnel who may be far away at a remote location.
Indeed, while data gathering and treatment documentation tasks needed to be manual affairs previously, mobile devices in the present day make it possible for both sets of tasks to be performed better than before. Software in tablets and phones today helps EMS professionals to capture information and to guide their decision making as they administer treatment to their patients. For instance, if a paramedic decides to resuscitate a patient using a defibrillator, he/she can document the power setting of the defibrillator, the time the treatment was administered, and the patient's response to the treatment. Some applications go a step further to lay out a series of recommended steps based on the patients symptoms. This helps field medics, and anyone who audits those medics' work at a later date.
Whats more, some EMS software in mobile devices also plays well with specialized medical diagnostic equipment (such as EKG machines). Consequently, graphic outputs from such machines can be accessed and attached to patient records created on a mobile device. If truth be told, in some cases, such integration is leading to new and disruptive approaches to medical care, such as crowd sourcing medical opinions.
Getting social " Social media has democratized medicine in so many ways, and it has a special meaning in emergency care. How many of us have seen, and continue to see, urgent broadcasts for certain blood types on our Facebook feeds, to help strangers in need? Although I dont have citable data on the response rates for such requests, I am willing to bet that the probability of a positive outcome for the patient is a lot higher today than from a few years ago.
Looking for patterns " Cloud storage and access of enormous amounts of data have increased our collective capabilities in analytics, and made it possible for decision makers to get a better grip on patterns in health issues. Eg: In a given area, it is now possible for us to identify pockets of high frequency health emergencies and then plan for increased presence of emergency healthcare providers in those places. Even if such visibility was available a few decades ago, it certainly wasnt possible then to get access to data as recent as a few months old. Today, decision makers can get hold of data from just weeks or days past; and sometimes even real time data becomes accessible if the situation warrants it.
A lot of the points mentioned above have a global flavour. Technology is in fact helping the progress of emergency medical services all over the world. And some may argue that we in India do not get to experience as much of this progress as other, more developed nations with deeper pockets who are better positioned to leverage technology to their advantage.
But, it need not be all downsides all the time in this part of the world. Its true that we have many challenges here in India. But, we also have great opportunity. For one thing, many of the ambulances that ply our roads actually belong to hospitals themselves. This is of enormous value when it comes information assimilation. While different health care agencies in the west are grappling with issues of jurisdiction, and the legalities of information exchange, we have the ability to leapfrog all that and go straight to the good parts.
For example, information that our EMS professionals gather at patient bedside (though mobile devices) can be directly injected into points of consumption within their hospital/s. Therefore doctors, nurses, and other healthcare professionals at a hospital can get direct access to all necessary patient data before the patient has arrived at that hospital. Such a leap in information gathering and dissemination can result in increased positive outcomes for patients due to a decrease in the time taken by hospital staff to digest patient information before choosing the appropriate methods of care.
If our key policy makers can gather together all the best practices in emergency medical services from other parts of the world, and then go one step further to mandate patient information interoperability amongst emergency healthcare providers, then we will be well on our way past the entrenched roadblocks that are impeding progress in other nations.

Follow and connect with us on Facebook, Twitter, LinkedIn, Elets video