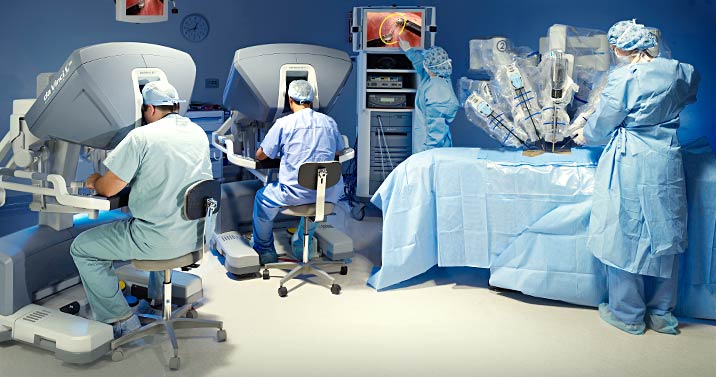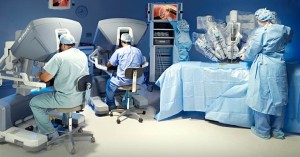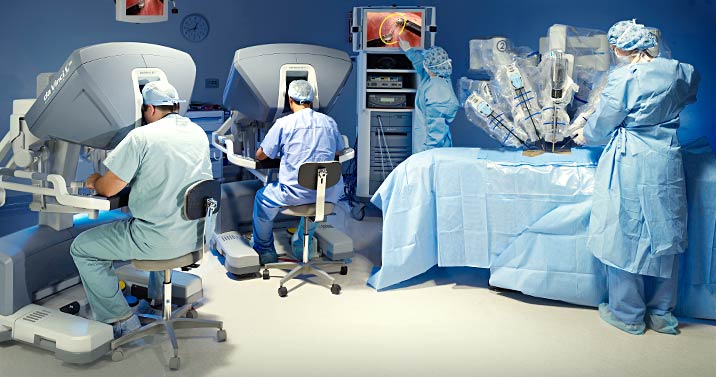 Indraprastha Apollo Hospitals, the pioneer in healthcare, recently in a press conference announced the successful completion of first-of-its-kind robotic surgery of a 10-year old boy from Jharkhand who suffered from a collapsed vertebra. This is for the first time in the world that Robotic Surgery has been performed for this particular condition and the child was the first to undergo this procedure.
This 10-year-old-boy, Shivam, who had a collapsed of vertebra at the mid chest level leading to compression of the spinal cord along with a large collection of pus in that area, was subjected to Robotic Surgery. The boy, who was initially diagnosed with Tuberculosis, was transferred to Apollo Hospitals later for latest and better treatment options.Dr. Rajendra Prasad, Senior Consultant-Neurosurgery and Dr. Arun Prasad, Senior Consultant-Minimal AccessSurgery, after reviewing the case suggested Robotic Surgery as the best treatment option.
Dr. Rajendra Prasad commented, Standard surgery involves a large cut in the chest and over the back with prolonged hospital stay. Pain after the procedure can make the recovery and return to normal activities slow. After review of the scans, robotic instrumentation and discussion it was felt that the procedure can be attempted robotically and if successful would give the child benefit of this latest technology.
Dr Arun Prasad said, Minimally invasive surgery, which uses a few small incisions rather than one large incision, has been associated with better outcomes than open surgery, including fewer surgical site infections, less pain and shorter hospital stays. The field of minimally invasive surgery continues to grow. Most surgeries today can be treated with some aspect of minimally invasive surgery.
Dr Anil Sharma, Anaesthetist, Indraprastha Apollo Hospitals explained, Anaesthesia in this case is given to both the lungs working and a special technique was used as opposed to one lung anaesthesia in standard cases. This gave tremendous benefit during the procedure.
The surgery was performed on the 15th July. The procedure took about 2 hours and went off very well. Once the boy recovered from the procedure, the vertebrae were fixed from behind a week later so as to enable early mobilization. Shivam can now walk very comfortably.
Apollo Hospitals has always been at the forefront of adopting new technologies for better patient care. With its fully equipped, world class OTs, addition of the Da Vinci Surgical technology has augmented the continuous effort of Apollo to bring the best clinical outcomes for the patients.
The Apollo Institute of Robotic surgery has performed 316 successful surgeries till date in the disciplines of Urology, Paediatrics, Gynaecology, Gastroenterology and Colorectal, Bariatric, and General Surgery.
Robotic Technology adds to better patient management by providing surgeons with superior visualization, enhanced dexterity, and greater precision and ergonomic comfort, the da Vinci Surgical System makes it possible for moresurgeons to perform minimally invasive procedures involving complex dissection or reconstruction. Since surgeonsno longer need to stand throughout the surgery, they dont get unduly tired. Natural hand tremors are also filtered out by the robots computer software.

Follow and connect with us on Facebook, Twitter, LinkedIn, Elets video