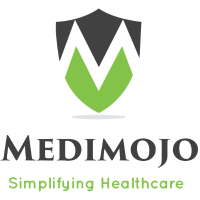 Digitisation of health records not just enables its storage, access and future perusal, but also gives insights and alerts that can keep you and your loved ones avoid episodes of prolonged illness and costly hospitalisation expenses,sharesVikas Ranjan,Co–Founder, Medimojo withElets News Network (ENN)
All of us have owned, seen or known how a motorised vehicle works. Our car has pride of place in our life, and it is something which draws our collective fantasies. We take great pains in ensuring the regular upkeep and maintenance of our car. We are very well aware of how a car functions and what are its vital techno-markers for a smooth trouble-free functioning.
Key Takeaways of Dashboard

The techno-markers significant for a smooth uninterrupted functioning of a car are its clutch oil, break oil, engine oil, coolant, etc. As the owners of car, we are always mindful of these techno-markers, always being in the healthy zone. Being in that healthy zone ensures that the machine of our fantasy always stays at the peak of its performance and delivers uninterrupted service. The car has a fancy dashboard, which keeps us informed any time and every time how these techno-markers are behaving and thus, how the machine is performing or may perform in the future. Every time any of these techno-markers are likely to affect the performance and smooth functioning, the dashboard shows alerts for us to act and take immediate corrective measures.
What if there was a similar dashboard for a human body to alert the occurrence of any avoidable event and ensuring a non-stop healthy living without the interruptions caused by unforeseen illnesses.
Like the car dashboard and its techno-markers what if there was an alert system to correct any such interruptions before they happen. What if such an advance alert system could detect or predict such events early and preventive action be taken just like in the case of your car.
Digitisation of Health Records
Every time we engage with the players of health/medical systems, we create a medical event in our life. In each such event, there is a lot of data generated about our health which may have significant bearing not just for that occasion, but also for the future well-being. Each doctor engagement creates a prescription which has vitals about our health life, blood pressure (BP), body mass index (BMI), symptoms and medication history. For every blood report that you get done, there are three to four pages of a report with many different values and multiple parameters which are your Bio-markers.
The consultant may explain some of these to you if you have a presenting problem relevant to the presenting conditions. However, many of the other parameters go unnoticed and unexplained and eventually get lost as they are not relevant to the presenting conditions. It is in these data that the Bio-markers for your uninterrupted disease-free healthy living exists. These are where the digitisation of health records becomes significant and tracking and analysing them makes an impactful difference to a healthy happy living. If recorded and analysed over time, the data available in the prescription and the Bio-markers in the various diagnostic reports become the alerts for the health dashboard, much like the system that your car has.
Digitisation of health records not just enables its storage, access and future perusal, but also gives insights and alerts that can keep you and your loved ones avoid episodes of prolonged illness and avoid costly hospitalisation expenses. So, digitise every health record and get a dashboard for tracking your and your familys health and pave the way for a healthier, happier illness-free living.
About the Author
Vikas Ranjan, Co-Founder, Medimojo is a healthusiast with passion for making a difference, a start-up enthusiast, and a believer in technology as a life enabler. He is the founder of Medimojo, a health data analytics platform and a patient-centric, portable participatory personal health record (PHR) platform, which generates analytics from user data to predict and prevent diseases. We aim at providing longer, healthier and disease-free life to users.

Follow and connect with us on Facebook, Twitter, LinkedIn, Elets video