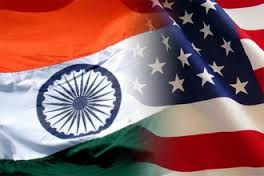 One of the largest ethnic organisations in the US, representing about 100,000 Indian doctors settled here, is working on a plan to help India improve its health services in a coordinated fashion.
The outlines of the plan were discussed with India's new health minister, Dr Harsh Vardhan, at a strategic planning session during the annual convention of the American Association of Physicians of Indian Origin (AAPI) in San Antonio, Texas last week.
"What he wants us to do is to get a firm written commitment from AAPI members about what they can do in India," Dr. Jayesh Shah, who handed over charge to the new AAPI President Dr. Ravi Jahagirdar at the convention, told IANS in an interview.
"Whether they want to spend two days or one week a year in India or want to give money or go to a university to provide continuing medical education (CME) or want to do camps there, they should give a firm commitment."
Once AAP compiles that data, Vardhan has promised to get "all these things done" through the "Swasth India Portal", which was officially launched by Vardhan during the convention, Shah said.
Born in Bulsar, Gujarat, and raised in Vadodara, the Baroda Medical College alumnus, Shah considers bringing together the diverse group with varied opinions on many issues to get several projects done, a key achievement of his tenure.
These included childhood obesity issues in the US and a partnership with the American Heart Association (AHA) to reduce stroke and heart attack in India and globally, he said.
AAPI also has a partnership with the American College of Physicians (ACP) to develop education networks.
Another key achievement from advocacy stand point was winning support for J-1 exchange visa waiver programme that would allow international medical graduates from India to continue to stay in the US after completion of their studies.
But "keeping a huge diverse group together, that's always a challenge," said Shah "because we are like India with different opinions on different issues."
For instance on the J-1 visa issue, "our members have kids in medical school here. They feel why are we supporting the J-1 visa programme, bringing physicians from India, when our own kids are not getting education," he said.
"AAPI also has different alumni from different specialities and so the president has to make sure everyone is together and diplomatically handle the differences," Shah said. "I don't see many other challenges besides this."
(Arun Kumar can be contacted at arun.kumar@ians.in)
Source: IANS


Follow and connect with us on Facebook, Twitter, LinkedIn, Elets video