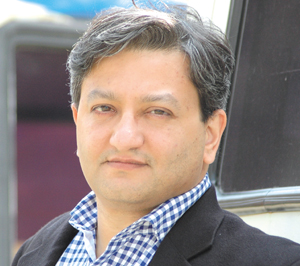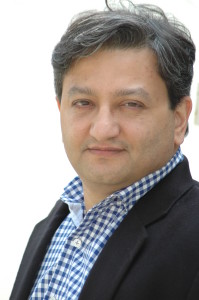 Vibhu Talwar, COO, Moolchand Medcity, sees Indian healthcare at the threshold of next phase of growth. He shares the hospitals growth plan with Sharmila Das, ENN

Q. Tell us about the inspiration behind the launch of your hospital? Who were the founding members of the hospital?
A. Historically Moolchand Trust has been funded from the profits of the Moolchand Group in keeping with their inspirational philosophy of helping to create a better world. Moolchands values and focus of helping others is a testimony to the extraordinary courage and care of its past leaders.
Moolchands began with a legacy of philanthropic endeavors has spanned more than 80 years. Trust was created in 1928 at Lahore, present day Pakistan and was started with an initial endowment of Rs. 4 million.
The foundation of Moolchand Trust was laid down by Lala Moolchand and his son Lala Khairati Ram. Their rich spiritual legacy continues.
The burden of this enormous responsibility fell on the young (16 years old) Sardari Lal Talwar who upheld the values and aspirations of the Trust over the next 70 years. In the 1990s Suresh Talwar, Sardari Lals son helped restructure Moolchand so that it could compete in a world of corporate healthcare.
Q. What specialty services you offer?
A. Moolchand Medcity has brought together internationally trained doctors, world-class facilities and comprehensive services across various specialties. We broadly categorize our specialties in centres of excellence mentioned below :
Moolchand General HospitalTM
Moolchand Ayurveda HospitalTM
Moolchand Neurosciences HospitalTM
Moolchand Cancer HospitalTM
Moolchand RenalCare and DialysisTM
Moolchand Orthopaedics HospitalTM
Moolchand Fertility & IVFTM
Moolchand Heart HospitalTM
Moolchand Womens HospitalTM
Q. What kind of emergency services you have? In this respect, who are the leading specialists you have in your hospital?
A. Moolchand's Centre for Emergency and Urgent Care provide comprehensive emergency services benchmarked on international protocols
Our Emergency Department (ED) is staffed with a team of 15 emergency doctors experienced in caring over a period of 24 hours
Fully equipped OT and plaster procedure room for emergency procedures, trauma and surgical emergencies
Dedicated observation area for intensive monitoring
Advanced cardiac life support ambulance service
Moolchand in partnership with the Ronald Reagan Institute of Emergency Medicine at George Washington University, USA to offer 3-year Post Graduate Program in Emergency Medicine
Staffed by physicians who are board certified emergency medicine doctors and specially trained registered nurses.
Critical Care
We offer Fellowship Program in Critical Care Medicine in collaboration with Australian College
Dedicated core team of doctors certified in critical care and trainings from USA and India
Specialty based units providing better care for surgical, medical, pediatric, neonatal and cardiac patients.
Q. What are technological advancements your hospital has introduced lately in the different verticals?
A. Some of the technological advancements adopted by us to serve better healthcare services are:
Electronic Medical Records (EMR) as computer-based medical records for our patients
Indias first JCI and comprehensive NABH hospital
First Hospital of India to use pneumatic tubes system
We use Knowledge management portal
Quality management system based on Toyota Production System
We are North Indias first multi-specialty hospital to use the telemedicine facility at our Centre for Telemedicine. We have the privilege of getting connected to 48 nations worldwide, their doctors, hospitals, medical universities, etc. wherein our physicians train and share critical information with their caregivers. Surgeries like laparoscopy are performed in huge numbers in India whereas in countries like Africa they are rare and uncommon. Inadvertently, this knowledge sharing helps in driving the business along with fostering healthy physician relationship across countries. Telemedicine benefits not only are availed in a single field but also across fields like radiology, psychiatry, cardiology and oncology.
Q. What are the modern equipments you have deployed in diagnosis and treatment?
A. Modern equipment deployed in Moolchand Fertility & IVF
Moolchand Fertility & IVF Centre has one of Delhis largest built IVF lab spreads over an area of 10, 000 square feet
Use of latest IMSI-assisted laser hatching technology to provide proper infertility treatments
Next generation labs (including RI micro manipulator, 3rd generation incubator, K-SYSTEMS workstations creating the best micro environment for embryos)
Cutting edge technology (including blastocyst culture and PGD)
Q. Tells us about your journey here in Moolchand? What are the themes or current trends coming up in Indian Healthcare?
A. My association with the hospital started since my return from US, back in 2000. Moolchand was a landmark healthcare destination during 60s, 70s and 80s. By the 90s, it was very clear that Moolchand risked being history. Plagued by inefficiencies with no proper controls and processes, the institution was going downhill.
Later from 2000 to 2006, we took essential steps to make sure that re-emerges as a prominent player in the NCR region. We adopted various innovations and huge amount of transformation to make sure the hospital becomes leading institution in healthcare. Our commitment to redefine healthcare has resulted in Moolchand winning innumerable awards and accolades for quality and excellence over the years. As a result, patients can count on consistent and extraordinary quality. For Moolchand healthcare is not a "business" but a vehicle to "make a difference" and create a better world. We do understand that modern healthcare is expensive and are focused on being more affordable to our consumers than other hospitals of equivalent quality.
With respect to the current trends of Indian healthcare, I would broadly classify the trends in five buckets i.e.
1. Increased flow of Private Equity investment
Private equity firms have played a pivotal role over the past decade in scaling up organization across various segments such as hospitals, and diagnostics chains. As a result, we have seen the emergence of national and regional chains. In addition, venture capitalists have incubated new models and have helped establish successful and profitable new healthcare businesses in cancer care and eye care.
Private equity player have made good to excellent returns in this sector. As a result, increasingly larger amounts of capital will continue to be deployed behind established ideas like national and regional hospital chains, pathology chains and eye care chains. This funding will be towards new firms as well as further funding of market leaders. In addition, there will be continued focus on funding potential new businesses of tomorrow like daycare, dental, dialysis, and in-vitro fertilization. Private equity is going to be the part of this journey for many of the healthcare players till the next decade.
2. Acceleration in consolidation and M&A
M & A has been a thrust area for many healthcare institutions as it helps to organize operation, optimize cost and bring efficiencies in process and procurement.
3. Focussing towards tier II cities
With the growth of Indias economy over the past decade, the disposable income in tier II cities have increased manifold and people have a propensity to spend on quality healthcare services. Significant land price escalation in key metros has increasingly made new projects in these cities less viable. Hence, large healthcare chains find these markets attractive given the latent demand-supply gap, the relatively low cost of land, and lower competitive intensity for quality and higher end services. In addition, larger players are aggressively scaling their networks by venturing into multiple untapped markets simultaneously.
4. Emergence of new single-specialty businesses
In the past few years, there have been success stories of single-specialty chains in diagnostics and eyecare, which have demonstrated the attractiveness of these spaces versus the hospital provider space in terms of simplicity of business model, rapid scalability, relatively low-capital intensity, shorter breakevens and extremely attractive operating economics.
5. Increasing collaboration across companies
Increasingly, key firms in the sector will collaborate at various levels to compete effectively. A bias to do everything will increasingly shift towards companies focusing on areas of their core competency and relative advantage. In addition, they will increasingly try to maximize returns on their existing assets by partnering to deliver existing services more effectively or to introduce new services.
We are already witnessing this change. Leading hospitals are forming alliances with single speciality chains such as pathology and radiology chains, IVF centres, eye clinics, physiotherapy centres, cancer chains, etc., to effectively deliver services and jointly unlock more value. In addition, daycare firms have partnered with hospital groups for select markets as equity partners
Q What is your growth plan? Do you have plan to acquire any hospital or your own hospital may be in some Tier II cities?

A We have put aside Rs. 500 crore for acquisition, out of which we have already invested Rs. 75 crore for the Agra acquisition. We will aggressively venture out for further acquisitions in multiple locations across India. We also looking forward to explore other verticals of healthcare like diagnostics, IVF and dialysis where we feel we can make additional and subsequent acquisitions.
In the coming third quarter of the year we will commence construction of our new 300-bed hospital at our Moolchand Medcity campus, Agra and intend to add around 350 beds in our Delhi campus.
Q How do you see the growth of single specialty hospital converting to multi specialty hospitals?

A. I am not sure if a single specialty hospital would benefit while converting itself to a multi-specialty hospital. As handling a multi specialty hospital requires altogether a different set of skills as management has to deal various issues and ensure smooth operations across different specialties. However, for a single specialty hospital it becomes easy to concentrate on only one area of operation.

Follow and connect with us on Facebook, Twitter, LinkedIn, Elets video