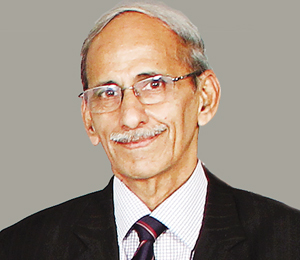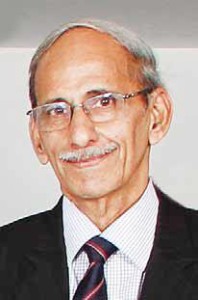 Dr K Kamlakar
CEO, Premier Hospital, Hyderabad
What is the size of ultrasound market in India? Who are the dominating players?
The size of ultrasound market in India is currently around USD 120 million, and is growing at not less than 14 percent per annum. Major players are Siemens, Phillips and Toshiba cornering 70 percent of the market.
What is the percentage of growth in recent years?
India is a growing market for ultra sound segment. Estimated growth is 16-18 percent.
What are the common usages of ultrasound in India? How crucial is the role of an ultrasound report in treating a patient?
Common usages of ultrasound in India are diagnostic and guiding interventions of various pathologies of abdomen, pelvis,  musculoskeletal, neurosonography, obstetric imaging, Doppler studies etc. Ultrasound is many times the first mode of imaging modality, easily available, can be carried out relatively fast and in experienced hands has a very good accuracy rate. ultrasound does not involve any ionising radiation and often has a crucial role in the management of patients. It is nowadays used more as a
screening tool.
Is it true that the accuracy of ultrasound reports is mostly dependent on the skill of the practitioners? In this regard, how Indian medical colleges have been offering courses?
Yes, it is true that the accuracy of ultrasound is largely dependent of the skill of the operator. Various institutions do provide short term courses in ultrasound training particularly private institutions.
How relevant and effective are these course materials?
I guess, they are relevant. However, ultrasound has a long learning curve. Unfortunately the course materials vary from institution to institution and are not standardised.
Finally, the accuracy of ultrasound depends on the expertise and experience of the sonologist.
What is your take on the heavy import duty costs on ultrasound machines in India? What are your suggestions to deal with the situation?
Being a part of the healthcare delivery system, reduction in import duty may be considered by the appropriate Government authorities. On the other hand there is a paucity of financiers also to facilitate the purchase of the machines, especially in tier II and tier III cities.
What are the market segments of ultrasound machines in India? Which segment is dominating the market?
The main market segments are black and white machines, colour dopplers and the laptop ultrasounds. At present colour dopplers are dominating.
What are the new technology advancements in the ultrasound space?
The new technology advances include high resolution 3D, 4D USG, contrast imaging, Elastography of breast, thyroid, liver and prostate. Miniaturisation of probes, high  resolution ultrasonic probes for small organs like thyroid, salivary glands, intra vascular ultrasounds to assess stenotic blood vessels and Fusion Imaging are some advancement in the offing.
What are your offerings in this space?
As an accreditation assessor I look at regulatory and statutory compliances of the facility and resources, internal quality control and external quality control of the reporting. Training of the sonologists, credentialing and privileging of radiologists is another area for monitoring.


Follow and connect with us on Facebook, Twitter, LinkedIn, Elets video