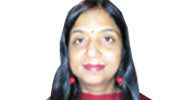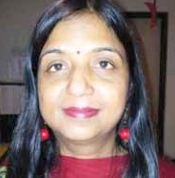 Dr Suman Singhal, Senior Consultant Radiologist, Mahajan Imaging
Multidetector computed tomography (MDCT) has rapidly evolved from 4-detector row systems in 1998 to 256-slice and 320-detector row CT systems. With smaller detector element size and faster gantry rotation speed, spatial and temporal resolution of the 64-detector MDCT scanners has made coronary artery imaging a reliable clinical test with a high sensitivity and specificity. These emerging technical advances and novel applications will continue to change the way we study coronary artery disease beyond detecting luminal stenosis. We are routinely performing cardiac angiography in adults and pediatric population with 64 slice CT scanners in our centres and are on our way to get the latest 256 slice CT scanner with spectral imaging in near future.
64 slice MDCT along with 3D mapping of airways and virtual bronchoscopy produces high-resolution images. CT virtual colonoscopy provides an inside view of the colon.
Last but not the least, PET-CT scanning with the fusion of both PET scanning and CT scanning is becoming increasingly important in recent years for uation of cancers. It provides both functional information of PET and anatomic details of CT.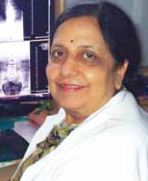 Dr Venu Gangahar, Senior Consultant Radiologist, Mahajan Imaging
In the present century, conventional radiography has been largely replaced by CR (Computed Radiography) and more recently by DR (Digital Radiography). These modalities are essentially non-screen/non-film systems of radiography in which images are captured electromagnetically. In conventional radiography the screen combination generated and stored the image after being exposed to radiation. These newer modalities involve the use of IP (Imaging Plates) with or without cassettes in CR and DR respectively.
These systems are slowly leading to omission of dark rooms from radiologydepartments and are leading to workflow improvement by way of faster image viewing, easier post processing and simplified analysis. The ability to tweak the window settings enables a single image to show both bone and tissue. With PACS systems coming into our hospitals in a big way, CR and DR systems enable real-time visualisation of X-ray images by physicians and surgeons. The level of radiation exposure to the patients also drastically decreases with the use of these technologies. Since no chemical waste or film waste is generated, these systems are more environment-friendly as well. On the other hand, relatively high cost of these systems is a limited factor as far as their utilisation en-masse is concerned.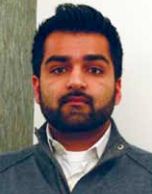 Kamran Khan, Technical Marketing Engineer, Xilinx
Today the focus is on bringing doctors and healthcare to the people, wherever they are. This is made possible by two growing trends in medical devices: Miniaturisation and Portability. Medical devices, such as, Ultrasound systems are becoming smaller and more portable, enabling doctors to diagnose ill patients in the most rural places.
Xilinx realised early on how important system integration and low power consumption are to medical devices, such as Ultrasound and Endoscope. This allows for unparalleled system integration. Pulling in more functions into the device reduces the number of semiconductors dramatically, and as in case of Ultrasound, to one.
Zynqs pioneering technology that combines FPGA fabric and ARM processors enables designers the freedom to choose which architecture is best to optimise their design in. Its innovative design allows it to deliver high performance while consuming lower power, results in longer battery life. Zynq, enables tomorrows medical devices to be smaller and more portable, without compromising on performance.

Follow and connect with us on Facebook, Twitter, LinkedIn, Elets video