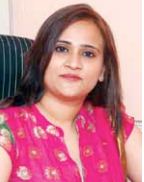 Dr Shivani Sachdev Gour, Director, SCI Healthcare and ISIS Hospital

The role of medical technology in healthcare can be imagined like that stethoscope without which a doctors picture is incomplete. Be it a small thermometer or a big MRI machine, medical technology is ubiquitous in health sector and with the remarkable progress in technology over the last century, the benefits have been miraculous. Medical technology inherits exceptional possibilities to improve the quality, safety, and productivity of healthcare. Owing to technology enhancements, treatment procedures are available at reasonable pricewith better outcome and guarantee a quick recovery and lesser pain. It has reduced errors inmedications and improved the efficiency of diagnoses, which earlier led to manydeaths. Moreover, a quick and exact diagnose can cure fataldiseases. Medical technology has improved life expectancy, reduced IMR and MMR, alleviated handicap, cured the deadly diseases and has controlled epidemics.Considering its vital role,it would not be pretentious statement to makethat medical technology industry has given usnatures best gift-life.

Dr Abhimanyu Bishnu, Senior Manager- Medical Operations & Quality, Aditya Birla Hospital

The hospital has deployed advanced medical technology and IT resources. It has several innovations to its credit. Some of the major innovations that the hospital has introduced include full-time medical consultant concept. In community health education area we have started the Arogyadoot programme, which is aimed at creating health workers in the community to provide basic life support, mental health support, diet and nutrition and preventive measures for chronic illness.In medicationmanagement audit system areawe have introduced medication audit systemat prescription,transcription, dispensing and administration stages.
Some of the technological aspects in which the hospital has excelled, are High tech Hill-Rom beds, which havebeen provided in all critical care areas,In-vitro Fertilization (IVF) Centre with foetalmedicine specialty, 13 Hi-end OperationTheatres with guided air flow systems, 1.5Tesla MRI with total imaging matrix andcompatible ventilator for critical patients,Advanced NICU with neonatal ambulatory ventilators, Pneumatic chute systemfor transportation of samples and reportsand hydrotherapy unit for treatment ofoccupational disorders. The hospital hasachieved ISO certification and is aimingfor NABH and JCI certification.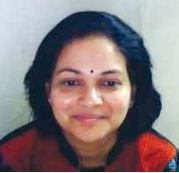 Dr Diptimala Agarwal, Consulting Anaesthesiologist and Intensivist, Pushpanjali Hospital
Domiciliary Equipment usage has revolutionised patient care. Glucometer regulates blood sugar, blood pressure measurer at home helps in monitoring BP closely; CPAP (Continuous Positive Airway Pressure) machine has proved to be a boon to COPD patients and sleep apnea syndrome patients. This minimises the hospital stay and patients can use it at home on a daily basis. Likewise home dialysis is done for cases of Chronic Renal Failure (CRF) and Patient Controlled Analgesia (PCA) makes life quite comfortable for the patients suffering from chronic pain. Use of Automated External Defibrilators (AED) can save a life in the situation of a sudden cardiac arrest.
Surgeries increased in both number and complexity, creating a need for new medical devices. Such devices included a variety of surgical instruments, catheters, and intravenous infusion equipment, as well as an array of peripheral healthcare products, including sterile surgical caps, gowns, masks, and gloves. Further growth in the overall medical device industry was spurred by the proliferation of community hospitals, which have become the primary market for medical equipment.
There is dramatic room for improvement in healthcare delivery. The urgency to reduce the high level of preventablemedical errors, reduce liability issues,control infection and provide homehealthcare services will focus our attention and resources as never before.
Follow and connect with us on Facebook, Twitter, LinkedIn, Elets video