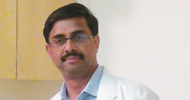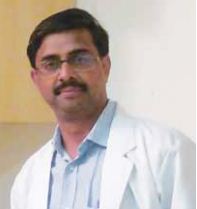 Dr Prem Kumar, Senior Consultant Radiologist Mahajan Imaging Centre
The field of ultrasonography is one of the fastest growing medical imaging modalities in the world today. It is the ideal combination of diagnostic accuracy and cost-effectiveness that gives the medical ultrasound an edge over almost all other modalities. At the same time, the diagnostic capability of ultrasonography is completely dependent on the skill of the ultrosonologist, especially since, unlike other modalities like X-Ray, CT and MRI, the ultrasound reporting can only be done while the scan is going on and in most cases cannot be repeated.
We have recently started research to uate the usefulness of liver elastography by a new method. Another area research and uation, which we are actively pursuing, is the vast and largely untapped field of contrast enhanced ultrasound. It has been found to be extremely useful for differentiating malignant vs. non-malignant lesions in the liver. Other unique applications of ultrasound that we use are endoscopic ultrasound, bronchoscopic ultrasound, 3D/4D imaging, transcranial ultrasound, transcranial dopplers, carotid intimal thickness, advanced blood flow studies etc.
Some vendors even aim towards replacing the stethoscope with an ultrasound transducer that can be connected to a mobile phone, to perform an echocardiogram of the heart!
The medical ultrasound, though relatively inexpensive, both for the equipment buyer and patient, is a tool with great utility and potential, and in the right hands has the capability to transform the quality of medical care being provided to a patient. It is an ever evolving modality whose applications are increasing day by day.

Follow and connect with us on Facebook, Twitter, LinkedIn, Elets video