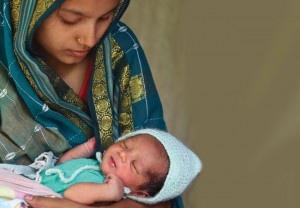 Doctors' team at KLES Medical College comprising Dr BS Kodkany, Dr Shivprasad Goudar and Dr Niranjana Mahantshetti conducted community based research project, and proved that the use of Misoprostol drug administration after child birth reduces bleeding after delivery. The drug has now been approved by the Union Health Ministry for use in primary health centers throughout the country. It has also been included in the World Health Organization (WHO) list of essential medicines and has been adopted by more than 20 countries in Asia and Africa.

Health department of United State of America (USA) also congratulated the team of doctors of KLE Society's JN Medical College, Belgaum, for their outstanding research in the field of women and child health.
Similarly, the training of birth attendants for management of newborns based on the Belgaum research study experience has been scaled up by the union government as 'Navajat Shishu Suraksha Karyakram'. The WHO and the American Academy of Pediatrics have also modified their training curriculum and incorporated the results of the Belgaum Study in their Essential Newborn Care and Helping Babies Breathe training modules. These training programs are now being rolled out globally.

Follow and connect with us on Facebook, Twitter, LinkedIn, Elets video