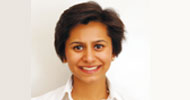 The RIS/ PACS market in India has boomed over the previous year, with a number of PACS players tripling or quadrupling their revenues, says Dr. Mallika Kapoor, MD, Director, NextGen eSolutions.By Anoop Verma, Elets News Network (ENN)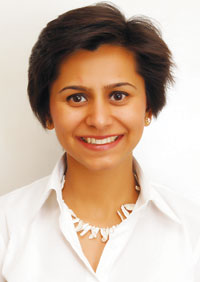 Many healthcare organisations, particularly corporate hospital groups, government bodies, and well-funded Greenfield hospital projects are looking to create Digital Hospitals, which are often hosted on cloud based platforms. Although it is difficult to pinpoint the reason for this shift, it is in part due to the changing mindset of Indian Hospitals. This shift marks the turning point for Health IT as a whole in India.Creating digital hospitalsContrary to popular belief, a Digital Hospital is not an impersonal collection of gizmos and computers; it is a place where more personal, high quality care is delivered to patients, with IT acting as a backbone. IT, when used correctly increases the availability of care providers at the patients bedside, while reducing errors and improving care quality.In this new world, the lines between different healthcare applications (such as PACS and HMIS), hardware, networking, RFID, etc is becoming increasingly blurred, and hospitals are hesitant to co-ordinate and integrate software and hardware provided by different vendors.

NextGen eSolutions has redefined itself as a Health IT Solutions Provider. Our vision is to connect patients, care providers and hospitals seamlessly, so that health information is accessible anytime anywhere enabling immediate high quality care. Recently a multinational corporate healthcare group made its foray into India with ambitious plans to launch 200 diagnostic and disease management centres, with a rollout planned over 3 years.

With its extensive healthcare experience in more than 25 countries, this group realised the need for a domestic IT partner very early on " a partner who would deliver a comprehensive solution, and had a finger on the pulse of the Indian Healthcare Industry. They chose NextGen eSolutions (NGES) from a host of providers, as their strategic partner.

Over 3 years, NextGen eSolutions (NGES), will customise and rollout a multi-locational, web-based solution, complete with tele-PACS, EMR, and a patient portal with a PHR. This Digital Clinic Solution will be hosted in a single data centre, and will provide the spine of an information highway linking care providers, hospital management, and individual patients, through a central data repository. Together, the components of this digital clinic will allow information to be accessible any-where, anytime, as relevant to each individual, thus fundamentally changing the fabric of healthcare delivery.
Initiatives from government
The Indian Government is making major investments in IT over the next few years. Among other initiatives, it is considering to pass a bill which mandates that all public services are delivered through electronic means. As a precursor to this initiative, it is in the process of constructing the framework of an information super-highway, with a goal to connect each Gram Panchayat through fibre-optic network within the next 2 years.
Programmes to reduce maternal mortality and infant mortality have already been implemented across many states, though an IT based infrastructure. An interesting example of where a tele-PACS solution has been leveraged to aid diagnosis and management is the KIDROP programme inKarnataka. This programme is targeted at diagnosing and managing Retinopathy of Prematurity (ROP) in preterm infants using ophthalmic images, which are transmitted through a PACS solution for an expert consult.

Follow and connect with us on Facebook, Twitter, LinkedIn, Elets video