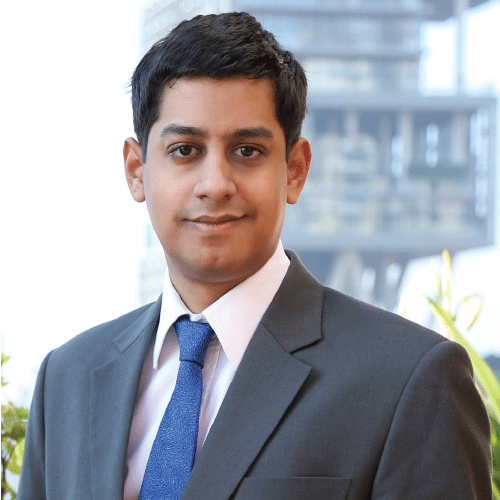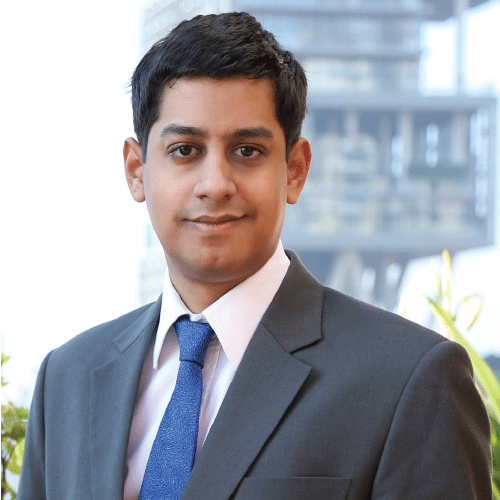 By giving preference to quality over quantity, Positive Bioscience has been playing a pioneering role in guiding treatment plans in an effective manner by applying both deep data expertise and research to genomic testing anlyses to offer personalised health solutions. With especially hand-picked experts and stringent quality control measures, Positive Bioscience aims to empower patients on preventive care and expand in the cancer genomics space to sequence 2 in every 10 cancer patients in the next 3 years in India, shares Samarth Jain, Founder & CEO, Positive Bioscience in an exclusive interview with Elets News Network (ENN)
How is Positive Bioscience ensuring personalised health management amongst the patients? Please provide details
Positive Bioscience offers interpretational analysis of deoxyribonucleic acid (DNA) based diagnostic tests for cancer patients and healthy individuals. We offer two tests that include Personal Genomics, which is a test for healthy individuals, and Personal Genomics tests like Positive Protect can detect the risk of diseases before it manifests. Most diseases have a genetic component. Positive Protect tests help to decode these genetic components to predict disease risks even before the diseases manifest themselves. The other test is Cancer Genomics, which helps to find out which treatment option is best to treat your cancer, personalise the treatment plan to improve treatment outcome and reduce treatment costs. Our genetic tests provide insights into the genetic basisfor health, informing the individuals about their risk for diseases, responses to drugs and their lifestyle habits. By combining this genetic information with health history and appropriate genetic counselling, we then provide actionable steps for a healthier life.
In what ways is Positive Bioscience empowering doctors in addressing the challenges of their patients and in the medical field?
The common man seldom understands the role his/her family health history can play in his/her own life. Many people are also unaware of how genes form the basis of most of the diseases that we suffer from. Through our personal genomic tests, we wish to empower the masses about the matters of their own health. We want to educate them about the power of prevention and how a simple genetic test can inform them about their disease risk even before thediseases have a chance to develop. This will not only keep them updated with their health, but also cut down costs that often come with a surprise diagnosis, as well as the fear about their health.
Genetic Tests Key Takeaways
Provide insights into the genetic basis for health (e.g. risk for diseases, responses to drugs and lifestyle habits)
Enables to undertake actionable steps by combining genetic information, health history & genetic counselling
Guide a treatment plan in an effective manner
For Cancer Genomics, we provide physicians with important information through our proprietary systemsthat analyse genetic reports to guide the healthcare management of their patients. Cancer is a complex disease driven by several specific genetic changes. These genetic variations have the capacity to guide a treatment plan in an effective manner if known to the physician. Hence, physicians, hospitals and medical practitioners as part of their practice of precision medicine, request genetic tests and analyses. Applying our deep data expertise and research to genomic testing analysis, we provide medical experts with the information they need to make decisions on the treatments.
What kind of research and development (R&D) facilities and experts are available at Positive Bioscience to enable continuous upgrade and enhancement?
Positive Bioscience provides a personalised health solution based on ones genetic information. At Positive Bioscience, we give utmost importance to the quality of our tests and this sets us apart from our competition. Genomic testing has huge implications on a persons life and well-being, and it is very important that these tests adhere to the most stringent quality control measures. All our tests are carried out in NABL/ CAP/CLIA accredited laboratories in the United States (US), Korea and China, while few tests are also done in India. The genetic information captured through our tests is also helping us build a proprietary database to understand and follow the patterns of diseases in the Indian population.
Genomics is a niche space with a handful of experts. We have hand-picked the best talent from that available in the market who help share our vision and understand the business. Most of our employees have worked with Fortune 500 multinational companies and come with extensive experience. We have more than 40 experts from various areas of expertise, including highly qualified data scientists, bioinformaticians, computational biologists, scientificofficers, and marketing and salesprofessionals.
Positive Bioscience Key Offerings
Personal Genomics A test for healthy individuals to detect the risk of disease before it manifests as most diseases have genetic component
Cancer Genomics A test for finding out the best treatment option to treat cancer
What are the key challenges in operating in the Indian healthcare ecosystem? Please provide details.
The healthcare scenario in India is quite complex, with management, care and services being at various stages, and for us, developing the infrastructure for serving the needs of practitioners across the country was a priority.
Currently, the healthcare model in our country is primarily focused on treatment rather than prevention. This approach has several drawbacks like increased treatment costs, higher mortality rates, lack of effective care, etc. The awareness about genomic testing is still very poor amongst the people, as it is amongst healthcare providers, doctors and pharmaceutical companies.
The clinical genomics revolution is already popular in the western countries where about 1 in every 10 cancer patients are undergoing genetic testing to guide their treatment. In India, this number is relatively poor with only 1 in 10,000 patients taking genomic testing. We want to expand in the cancer genomics space and wish to sequence 2 in every 10 cancer patients in the next 3 years in the country.
What were the principle objectives and reasons behind establishing Positive – Academy for Training in Genomics and Clinical applications (ATGC)? What are your future goals in terms of such training academies?
Positive ATGC is an initiative to help oncologists gain competency at using genomics in their practice. Positive ATGC workshops have been designed to enhance the education of clinical oncology professionals on the topics of cancer genomics, cancer risk assessment and application of precision medicine in clinical practice.
The initiative will be rolled out across the country in association with the Indian Cooperative Oncology Network (ICON) and Molecular Oncology Society (MOS). With the vast increase in knowledge stemming from genetics research and the development of new technologies in genomics, genetics education and training of oncologists is critical for building capacities to understand, interpret and appropriately apply such information. With the acceleration in the advancement of genetic technologies, the education and training efforts must also increase. This initiative is our contribution to enable the integration of genomics into clinical practice, so that patients in India can benefit. Positive ATGC will also conduct 6-month training programmes on genomics for doctors. The training will be certified by a leading medical university. Positive ATGC aims to reach out to over 200+ doctors by 2017. The academy will publish periodic newsletters for updating oncologists with the latest developments in genomics technology. Positive ATGC will conduct regular workshops in Delhi, Hyderabad, Bengaluru and Mumbai. Participants of the workshop will be awarded a certificate, which will be accepted as a continuing medical education (CME). The workshops will also be available online.

Follow and connect with us on Facebook, Twitter, LinkedIn, Elets video