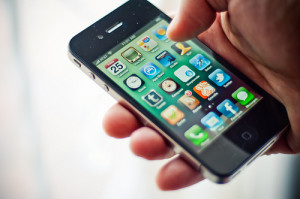 A new smartphone-based app — specialised in sports injury detection — has been developed by US researchers to detect physical injuries and mental health symptoms in athletes more accurately.
In a study to test the app's efficacy, the researchers from Harvard University sampled more than 100 athletes from three universities and found that over 99 per cent of the health symptoms obtained would not have been captured through traditional injury surveillance.
These initial results are striking and provide important insight as to how we may be able to better interface athletes with the sports medicine team in the college setting, said study lead Christine Baugh from Harvard University.
The researchers would use the data captured during the study to uate whether stress, sleep and head impacts caused during a sporting activity influence athletes symptom patterns.
We hope to use this information to provide a more holistic and accurate picture of how sports participation affects collegiate athlete health and wellbeing, Baugh said.


Follow and connect with us on Facebook, Twitter, LinkedIn, Elets video