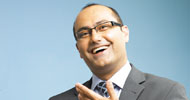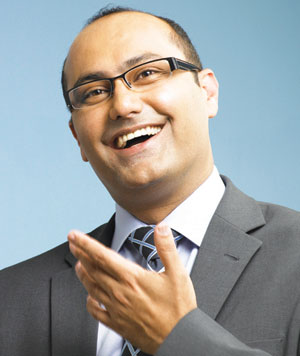 Magnum RIS-PACS caters to multi-site, multi-specialty hospitals, and also to independent diagnostic centres, says Malav Kapadia Vice President Sales, HealthFore
By Anoop Verma, Elets News Network (ENN)
Tell us about the initiatives of HealthFore in the RIS-PACS space.
HealthFore, a division of Religare Technologies, is focused on healthcare with the core purpose of being a provider of choice for delivering integrated healthcare solutions through innovative use of ICT. We offer transformational B2B and B2C solutions to both healthcare providers and consumers; solutions built on leading edge technology and backed by significant domain expertise. HealthFores offering, Magnum RIS-PACS, is an enterprise class, FDA approved, imaging solution. It is a comprehensive and fully-integrated web-based digital imaging and information solution for hospitals, clinics and diagnostic centres. We have a varied installation base for Magnum RIS-PACS. We cater to multi-site, multi-specialty hospitals, and also to independent diagnostic centres.
When it comes to Indian hospitals and other healthcare institutes, what are the key RIS-PACS requirements?
The key requirements within an Indian Healthcare provider are as follows:
DICOM enabled advanced modalities most of the latest equipments are DICOM compliant and there are few non DICOM modalities which can also be connected with sophisticated DICOMISERS.
Good connectivity Highly reliable, fast and secure network connectivity.
Diagnostic DICOM workstations that would be used by Radiologists for viewing, processing, analyzing, and reporting the studies.
Digitizers to digitize films, in turn enabling a smooth transition from film to filmless.
Support staff- Highly experienced IT personnel to provide quality support and maintenance
What challenges do you face while selling and installing your RIS-PACS solutions in India?
There is lack of good infrastructure with good internet connectivity especially in the rural areas. We also face difficulties because at times the hospitals are reluctant to invest in latest technologies. There is lack of knowledge within the market about RIS PACS and the transformation that it can bring about in the radiology department. Then there is also the issue of standardisation, which requires a system of interoperability between vendors.
Tell us about your expectation from the government.
We would like the government to make a provision for supporting healthcare IT infrastructure. There has to be a clear, coordinated policy from the government to promote healthcare IT. There must also be funding and tax rebates to enable adoption across all verticals. The healthcare fraternity must also be sensitised on the advantages of HIT. The government must also look at establishing data and system standards.
Who are the key users of your systems in India? Are you also supplying your systems to government owned healthcare institutions?
Within the radiology space, Radiologists, Transcriptionist, Quality Control managers, Receptionists, Radiographers and IT Administrators are the key users of our RIS-PACS solution and Yes, HealthFore does provide to government owned healthcare institutions.
What is the market size of the healthcare IT industry in India? Can you tell us the cost of installation of your solutions?
According to a report by Springboard Research, India has the fastest-growing healthcare IT market in Asia, with an expected growth rate of 25 percent, followed closely by China and Vietnam. The Indian medical technology industry is forecast to grow from US$2.7 billion in 2008 to US$14 billion in 2020, as many Indian and overseas medical technology companies are developing innovative products for Indian market. The Indian healthcare IT market has seen the evolution of many models to cater to the needs of the local market. The cost for our solution could start right from INR 20 lacs and could go all the way to INR 1.5 Cr based on the number of modalities, modules required, type of storage, support, upgrades planned, integration with legacy solutions, need for disaster recovery etc.
Follow and connect with us on