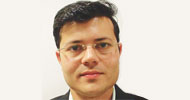 Many more innovative things are yet to arrive in the mHealth space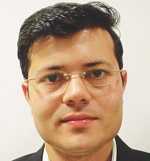 Kunal Sinha, CEO, HealthcareMagic
We are an online-wellness company and we recently signed our 50th corporate client. We take pride in providing wellness services to clients like SAP, Dell, McAfee, Lenovo, and HSBC. We provide services like E-Opinion from specialists, Doctor Live Chat, EAP (Employee Assistance Program " Counselling), Personalised Diet Chart and Health Risk Assessment " HRA. Our services have helped our clients realise quantifiable gains resulting in higher productivity.
There have been lots of advancements by many innovative companies during the last 10 years. Now, we have SMS based medication reminder and tip services; we have newer initiatives of connecting doctor and patients through mobile phones. Medical devices can now transmit the readings to doctors sitting in a larger hospital. Telemedicine and its portability to mobile devices is happening. So theres a lot happening and I believe that it is just the beginning as many more innovative things are yet to come to the market.
Our major contribution is in connecting experts to the common man. For example, if a person in Indore needs to get opinion from a top Cardiologist or Oncologist in India or abroad, he can send his report online and get the recommendation of top cardiologists through Healthcaremagic platform. We have over 3500 top doctors answering questions from our users. The doctors get paid for each answer that they provide through HealthcareMagic platform.
Dialling a Healthy Tune
Mobile Apps have leveraged best features of social networking for aggregating health related activities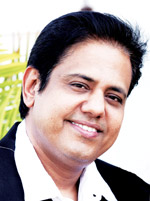 Prakash Sreewastav, CEO, WINIT
WINIT is Indias leading mobile app strategy and development company. Currently we are working with global organisations across verticals.
Mobility is a rapidly evolving field with technology trends changing at an extremely fast pace. For healthcare service providers who are interested in starting mobility initiative, we develop the key success-factor i.e. to devise an effective mobile application strategy. The strategy outlines the rationale as to what mobile platforms and technology is to be targeted and at what phase of the project. Leveraging strong expertise in the mobility domain, WINIT provides the mobile app strategy, which outlines timelines and feature-sets for all the mobile platforms currently available. Any good mobile app should provide sound end user experience and hence the mobile application design methodology has to be based on concepts like User-Centred-Design, Information and Interaction-design etc.  WINIT helps health service providers create innovative and unique applications that offer good user-experience for the end-users.
The advent of Smartphones with high resolution display technology like Retina Display provides the patients the opportunity to store their electronic medical records in their mobile devices and enjoy anytime anywhere access. WINIT creates mobile strategies for clients and works long term leading to better ROI, efficiency and consumer engagement. WINIT engages with clients and takes the onus of driving innovation for them.

Follow and connect with us on Facebook, Twitter, LinkedIn, Elets video