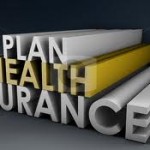 A 2.5 million people industry will be now benefited with the first of its kind initiative by an industry body. Nasscom with Oriental Insurance plans for health insurance plan for IT sector. This plan will substantially bring down the cost of providing insurance for small and medium businesses.
Nasscom's Techie-Health Plan has already committed over 200 companies to join the plan. The initiative plans to target 1,000 SMBs under the scheme in 15 months. There are different kinds of plans according to the number of employees in the company. A company with up to 100 employees will be offered a 30 person to 50 person cost savings and will have a cover of up to Rs 3 lakh for employees and their spouses and children. On the other hand, the cost of the plan for a 100-employee company would vary between Rs 1.5 lakh and Rs 9.5 lakh based on the plan. The benefits will also vary as per the premium for additional or advanced plans and will fairly cover even pre-existing ailments, maternity and new-borns
Insurance broking company Medimanage and third party administrator Mediassist will also be involved in implementing the scheme. With the healthcare costs increasing looking in to the private care, the insurance becomes a necessity to avail the best of the treatments. Nasscom is all set to showcase the plan and popularize the health insurance to those who seek better healthcare services.


Follow and connect with us on Facebook, Twitter, LinkedIn, Elets video