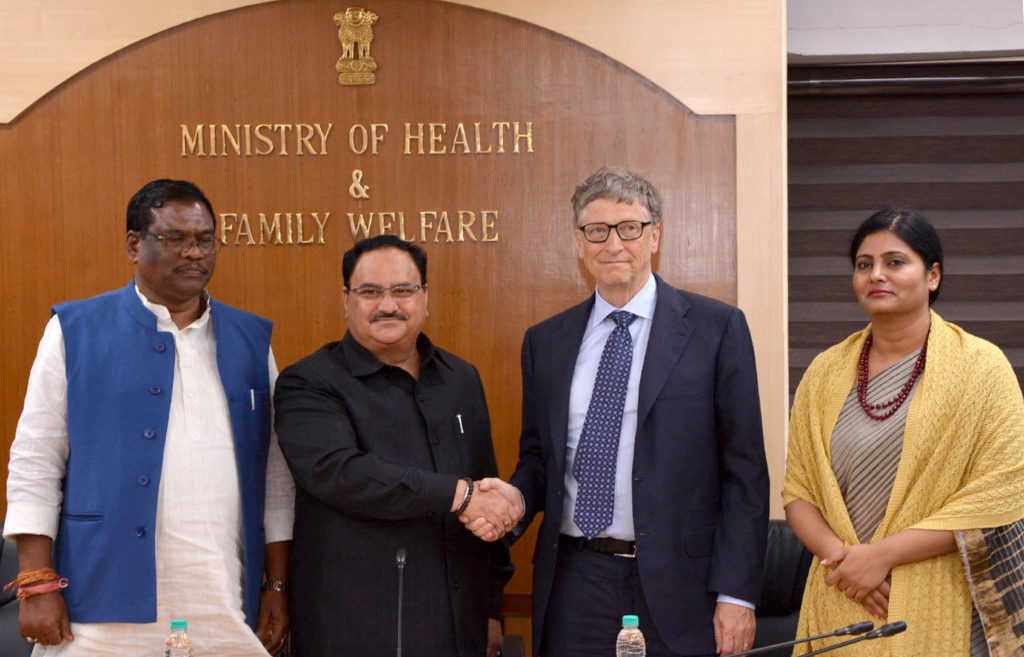 The Grand Challenges Explorations India (GCE-India) programme management unit, which includes Biotechnology Industry Research Assistance Council (BIRAC), the Department of Biotechnology (DBT), the Bill and Melinda Gates Foundation and IKP Knowledge Park, has given the second call for proposals to fund ideas that have the potential to change the way we look at healthcare in India.
"We are looking at ideas to create new medical devices, drug delivery systems, diagnostics and technology-enabled service models for health, and for the first time, have also expanded our focus to look at clean energy for health, to address some of the greatest challenges that we face today in these areas, said Dr Renu Swarup, Senior Advisor, Department of Biotechnology and Managing Director, BIRAC.
The awardee will be eligible for an award of Rs 50 Lakh for 18 months, and a prize of Rs 10 Lakh for timely completion of milestones. Successful projects will also have the opportunity to apply for follow-on funds from BIRAC through the Biotechnology Industry Partnership Programme (BIPP), Small Business Innovation Research Initiative (SBIRI) or even the GCE Phase II programme of the DBT, BIRAC and Bill & Melinda Gates Foundation, an official statement said.
GCE-India is an opportunity to put yourself on the same platform as Grand Challenges Explorations (GCE) awardees from all over the world, while also leveraging the mentorship, resources and network that all the partners offer. This PMU-BIRAC initiative will give successful applicants the chance to work with some of the best networks and mentors offered by our partners to help change the way global health challenges are addressed, said Dr Shirshendu Mukherjee, Mission Director, PMU-BIRAC.
Apart from the funding them, BIRAC and IKP Knowledge Park will work closely with the chosen candidates, providing them technical and business strategy advice, factors that would be critical to making an innovation a medical and commercial success.
The programme aims to empower potentially life-changing ideas and enable scale-up. As the implementing partner IKP Knowledge Park will mentor, provide technical consulting and access to synergistic national and international networks of highly-qualified individuals to work with successful applicants, and help them refine their strategies said Deepanwita Chattopadhyay, Chairman and CEO, IKP Knowledge Park.
This call for proposals is open to anyone from within India across any discipline — from researchers and faculty in colleges, universities, government laboratories and academic institutions, to start-ups and SMEs as well as non-profit organisations.
The proposals can be submitted till 11:59 pm on February 28.

Follow and connect with us on Facebook, Twitter, LinkedIn, Elets video