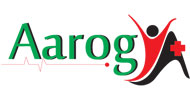 Name of Company:
Aarogya Infotech & Management Systems Pvt Ltd
Address:
302/27, Aditya Nagar, A.B. Road, Indore 452001
Email:
sales@aarogyahms.com
Director:
Rakesh Singh
Phone:
+731-4066043/9826017970
Aarogya Infotech and Management Systems Pvt Ltd (formerly AarogyaSoft) is a leading provider of solutions, systems and services to healthcare providers since 2004. The company has a successful track record of implementing its Aayush range of software products to the entire spectrum of healthcare providers.
Features
The software was first implemented at Choithram Hospital and Research Centre, Indore (a 350 bed tertiary care hospital) in 2004. Today, this proven solution has a large customer base with nation-wide presence. Intuitive user interface, consistency in GUI design, user defined reporting system and online help has made it easily acceptable among end-users. Reliability, lower TCO, compliance with standards, proactive training and consultation by implementation team, configurable design and relevancy due to continuous upgrades for contemporary business practices and latest technologies have made it a hospital management system of choice.
Functionality
It is a comprehensive solution for administrative, clinical and financial aspects of hospital management. A set of fully integrated 40 modules, covers all departments and functional requirements of mid-size or large hospitals. Excellent domain knowledge with deep understanding of practical problems faced by hospitals has resulted in a system which leads to a less-paper, automated work environment. Changing with times, the latest release of AIMS range of software have been designed specifically for accreditation and certification requirements like NABH and NABL.
Technology
AIMS-HIS is a web enabled, N-Tier application developed on .NET platform. It has been designed for distributed computing environment with SOA. The application can connect to multiple databases simultaneously and can be integrated with other software easily. Tertiary care hospitals generate huge amount of data, which needs to be managed routinely for performance and security. Hence the software is implemented with Oracle 11g as database. Although the client terminals and application server require Windows OS, it can be implemented with Linux as Network OS and Oracle on Linux. Highly scalable, easy to implement and easiest to maintain, the software is a real friend of system administrators.
Business Model
The software is available as on-premise SaaS. Instead of buying the software license the hospital pays a monthly subscription charge for concurrent user licenses. Hospital gets the entire set of modules for the same charge. De-linking of software cost from number of modules makes it highly cost-effective. The hospital not only gets the regular updates and upgrades for free, but also eliminates customisation charges.
It is amply clear that to get the most out of IT systems, a holistic approach in needed. If resources and processes are not exactly mapped with IT Systems, it will only create bottlenecks. True to its motto Better Systems for Better Healthcare, the objective of AIMS-HIS is to provide a well planned, fully integrated and automated workflow approach for implementing management policies and procedures.
Ideal software for any hospital which wants to
Upgrade existing system without investing in license cost again
Go for standardisation and accreditation
Bring automation and efficiency in its processes
Cut costs and control expenditure
Implement rule based administration Remain flexible and adaptable to change
Move from capital expenditure for software license to operational expenditure in new project

Follow and connect with us on Facebook, Twitter, LinkedIn, Elets video